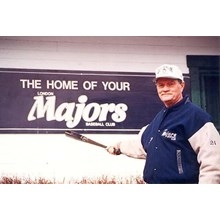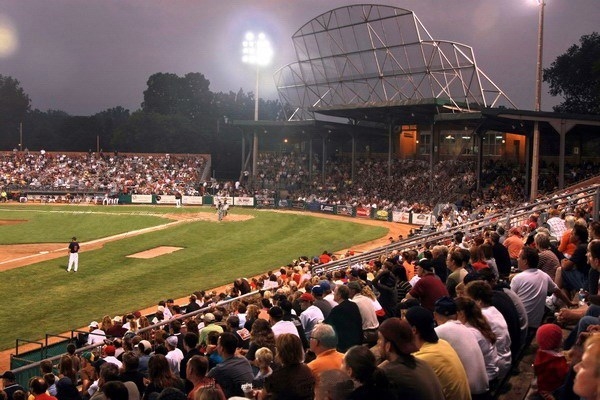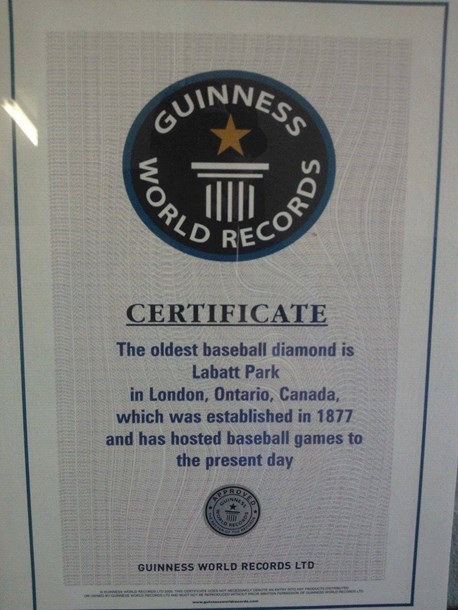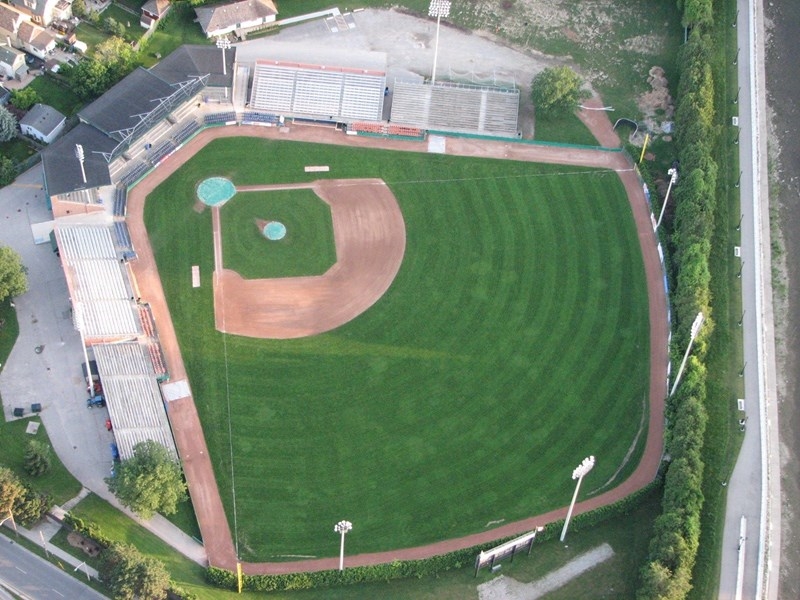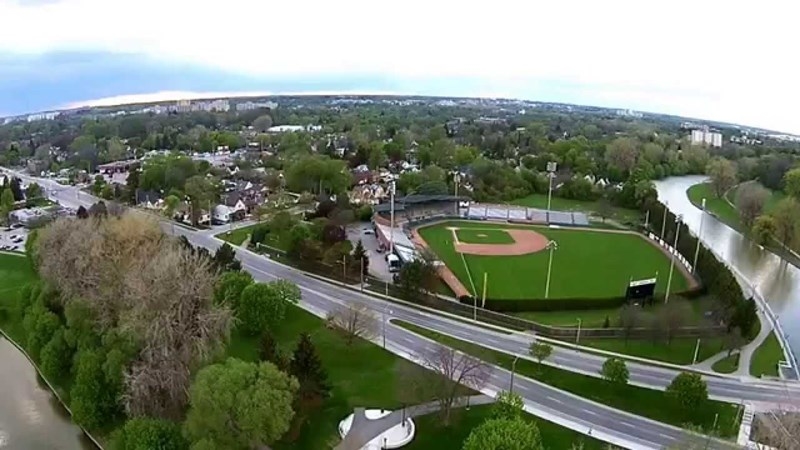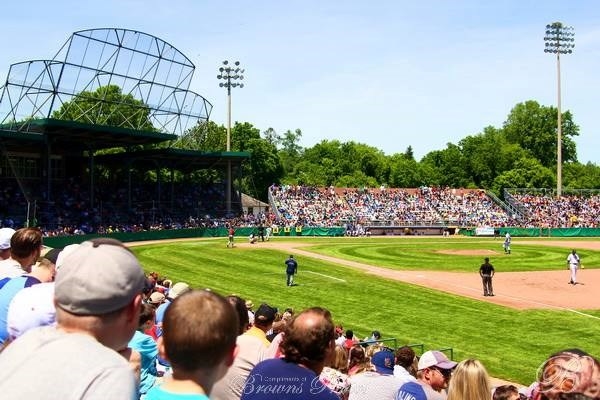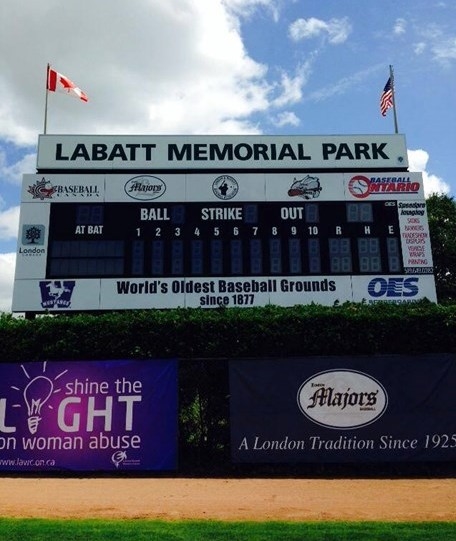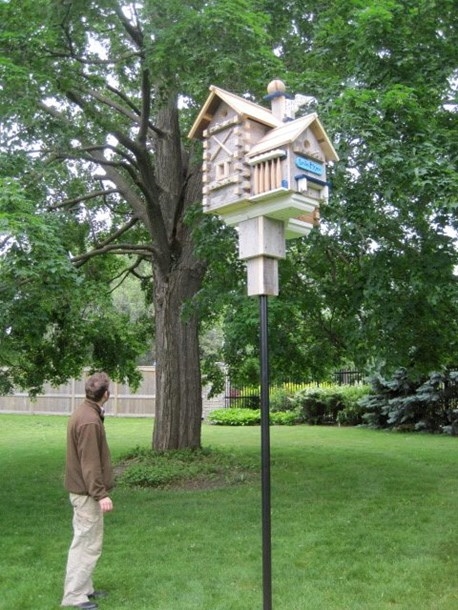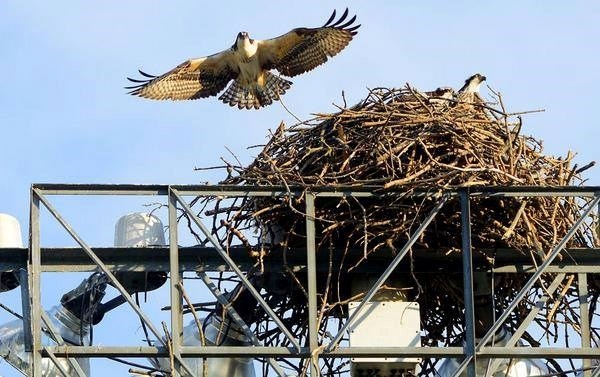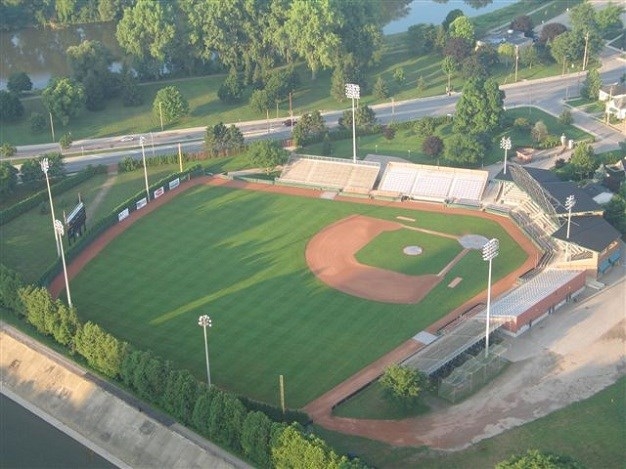 About Labatt Memorial Park
Nestled at the forks of the Thames River (a Canadian Heritage River) in London, Ontario, with the city's skyline as its scenic backdrop, historic Labatt Memorial Park is the World's Oldest Baseball Grounds in continuous use since 1877.
Labatt Park was designated under Part IV of the Ontario Heritage Act on May 30, 1994 with a well-attended civic plaque-unveiling ceremony on Canada Day 1994, immediately prior to a doubleheader between the London Majors and the Toronto Maple Leafs of the Intercounty Baseball League, Canada's oldest men's amateur baseball league.
Originally named "Tecumseh Park," this open-air, natural-grass park opened as a baseball field for the pennant-winning London Tecumsehs of the ground-breaking International Association in the Spring of 1877. On December 31, 1936, the park was deeded to the City of London by the Labatt Brewing Company on the proviso it remain a public athletic park in perpetuity.
Over the years, Labatt Park has been used for a wide variety of sports events and community activities including baseball, fastball, softball, football, track and field, boxing, professional wrestling, public ice skating, civic receptions, bicycle racing, horse-jumping, the RCMP Musical Ride, political rallies, a 21-gun salute for Her Majesty Queen Elizabeth II on June 26, 1997, Doors Open London, national and international baseball tournaments, vintage baseball, movies and documentaries, weddings and even a funeral service in 2014.
Today, baseball is the park's primary attraction, with the London Majors Baseball Club, its longest tenant, calling the park home since 1925. In addition, the park is regularly used by scores of local teams in several different leagues, as well as the Western Mustangs and Fanshawe Falcons baseball teams each Fall.
Labatt Park won the prestigious "Beam Clay Award" in 1989-90 as the best natural-grass baseball field in North America for cities less than 300,000 in population. On September 7, 2011, Labatt Park was named "Canada's Favourite Ballpark" by Baseball Canada after a three-month long, online contest.
Unique to Labatt Park is a treed picnic area just inside the park's front gates at 25 Wilson Avenue, featuring a towering sugar maple estimated to be more than 150 years old (predating Confederation in 1867 and the opening of the park itself in 1877) and a handcrafted, four-plex birdhouse designed and built by London's master birdhouse builder, Gordon Harrison, a birdhouse commissioned by The Friends of Labatt Park in 2013.
The city-owned park is open to the general public seven days a week during baseball season from late April to October, whether there's a baseball game on or not at the park.
At the park are nine (9) historical plaques and seven (7) commemorative, indigenous trees. Since the Spring of 2012, a pair of Osreys have been nesting atop a light standard behind the 3rd-baseline stands, attracting considerable media attention, as they soar overhead during games and as they fish in the nearby Thames River.
Located in London's historic Blackfriars Neighbourhood, Labatt Memorial Park is easily accessible by foot, bicycle, public bus transportation (two bus stops at Riverside Drive and Wilson Avenue) and motor vehicle (with on-site parking on a grass field behind the 3rd-baseline stands).
Labatt Park in London, Ontario, Canada, has been enjoyed by young and old alike for 138 years and counting.
<iframe width="560″ height="315″ src="https://www.youtube.com/embed/vFsvemL4hYk" frameborder="0″ allowfullscreen></iframe>