Preserving Canada's Heritage and Sustainability: Celebrating Excellence Through Awards
In a rapidly changing world, preserving our heritage and cultural landmarks is of paramount importance. The National Trust for Canada's Next Great Save Competition is an exceptional initiative that recognizes and supports communities dedicated to the preservation and protection of their heritage places. This article explores the significance of this competition and its impact on safeguarding Canada's rich cultural legacy.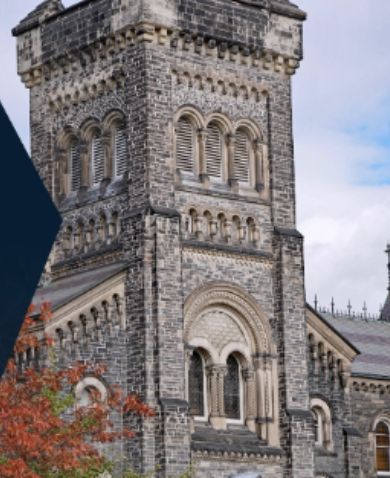 What Is the National Trust for Canada's Next Great Save Competition?
The National Trust for Canada is a non-profit organization committed to preserving and revitalizing Canada's historic places. One of its flagship initiatives is the Next Great Save Competition, an annual event that has gained immense popularity in recent years. This competition provides an opportunity for communities across Canada to showcase their dedication to heritage preservation.
The Competition's Open Invitation
The competition is open to all heritage places in Canada. Whether it's an iconic historic building, a culturally significant landscape, or a treasured local landmark, communities are encouraged to participate. This inclusivity ensures that a diverse range of heritage sites is considered, promoting a rich tapestry of Canadian history.
The Reward: Cash Prizes for Conservation Projects
Winning communities are awarded cash prizes that play a pivotal role in their conservation efforts. These funds enable them to undertake essential preservation projects, ensuring that these heritage places are maintained for future generations. The competition is a driving force behind the ongoing protection of Canada's heritage.
Federation of Canadian Municipalities (FCM) Sustainable Communities Awards
In addition to The National Trust's competition, the Federation of Canadian Municipalities (FCM) Sustainable Communities Awards stands as another vital recognition of Canada's dedication to sustainable development. These awards acknowledge municipalities that are at the forefront of sustainable practices.

Categories of Excellence
The FCM Sustainable Communities Awards are distributed across various categories, emphasizing the multifaceted nature of sustainable development. These categories include:
1. Sustainable Transportation
Recognizing municipalities that prioritize efficient, eco-friendly transportation systems, reducing the carbon footprint of their communities.
2. Climate Change Adaptation
Highlighting communities that have proactively addressed the challenges posed by climate change, implementing innovative solutions to mitigate its effects.
3. Community Economic Development
Celebrating municipalities that have fostered economic growth while maintaining a commitment to sustainability, promoting both prosperity and environmental responsibility.
The FCM awards showcase Canada's leadership in sustainable practices and inspire other communities to follow suit.
Canadian Urban Institute's CityAge Awards
The Canadian Urban Institute's CityAge Awards are yet another testament to Canada's dedication to urban design, innovation, and planning. These awards honor excellence in various aspects of city development.
Recognizing Outstanding Achievements
The CityAge Awards are distributed in several categories that capture the essence of urban life and development:
1. Public Space Design
Highlighting exceptional design and utilization of public spaces, creating vibrant community hubs that foster social interaction and well-being.
2. Affordable Housing
Recognizing initiatives that tackle housing affordability challenges, ensuring that everyone has access to safe and comfortable housing.
3. Transportation
Celebrating innovative transportation solutions that enhance mobility, reduce congestion, and promote sustainability within urban environments.
These awards serve as an inspiration for urban planners and developers, encouraging them to envision and implement cutting-edge ideas that benefit Canadian cities.
The Great Places in Canada Contest
The Canadian Institute of Planners (CIP) had long been at the forefront of celebrating the diversity and beauty of urban and rural places in Canada through the Great Places in Canada Contest. Although the program was formally retired in 2021, it left a lasting legacy by recognizing and honoring exceptional locations across the country. In this article, we will revisit the significance of the Great Places in Canada Contest and reflect on some of the best winners, including those in Ottawa.
The Canadian Institute of Planners (CIP):
The Canadian Institute of Planners, often referred to as CIP, is a prestigious organization dedicated to advancing the planning profession in Canada. CIP played a pivotal role in promoting sustainable and well-designed communities, making it an integral part of the network of Canadian planners. While the Great Places in Canada Contest has officially come to an end, CIP continues to advocate for excellence in urban and rural planning.
Great Canadian Home Contest:
While the Great Places in Canada Contest primarily focused on recognizing exceptional public spaces, it indirectly highlighted the importance of well-designed and sustainable residential environments. The concept of a "great home" aligns with the broader mission of CIP to create better living environments for all Canadians, emphasizing the integral role of homes in our daily lives.
The Legacy of Great Places in Canada:
The Great Places in Canada Contest was a platform that allowed Canadians to nominate and vote for their favorite locations, emphasizing their significance in our collective consciousness. These nominations spanned the breadth of Canada, from bustling urban centers to serene natural wonders. The legacy of the contest lies in its ability to showcase the incredible diversity and beauty that Canada offers.
Past Winners and Ottawa's Contribution:
Over the years, the Great Places in Canada Contest had a profound impact on recognizing outstanding places throughout the nation. Ottawa, as the capital of Canada, was a consistent contributor to the contest's success. The city boasts a rich heritage and a stunning array of urban and natural landmarks. Past winners from Ottawa, including Parliament Hill and the Rideau Canal, continue to be celebrated for their historical and cultural significance.