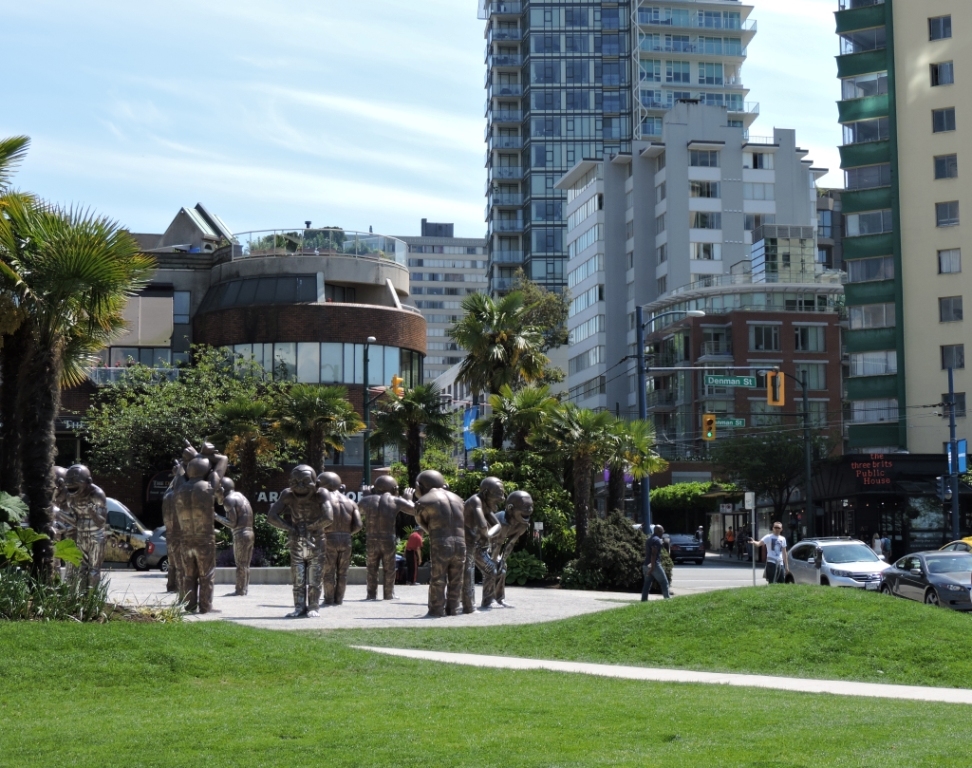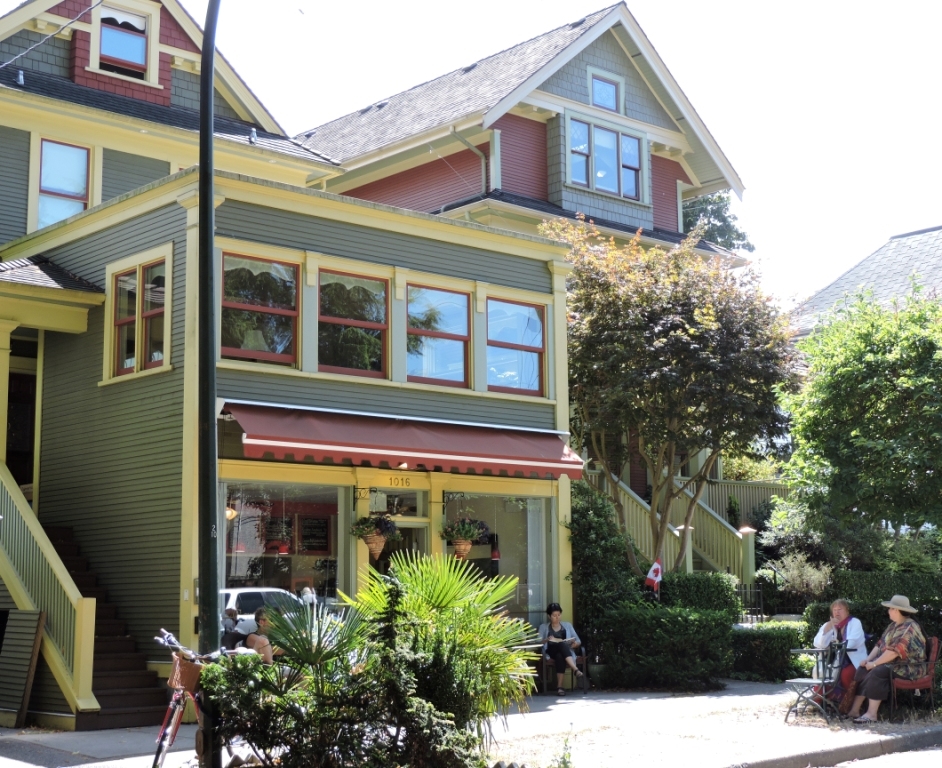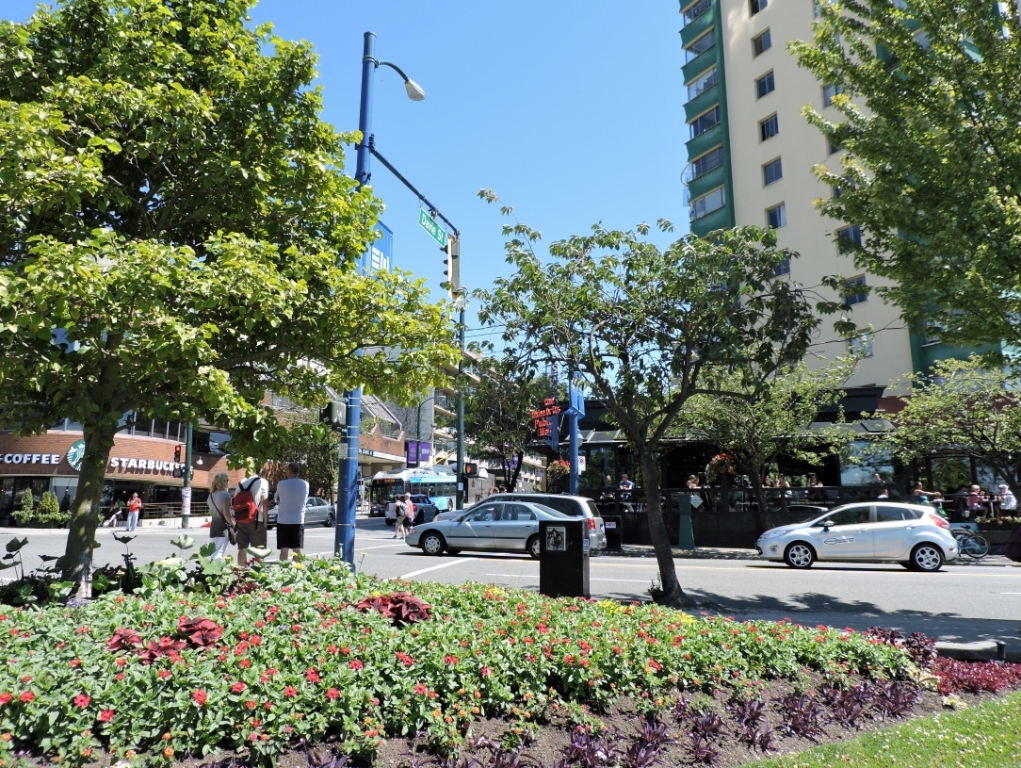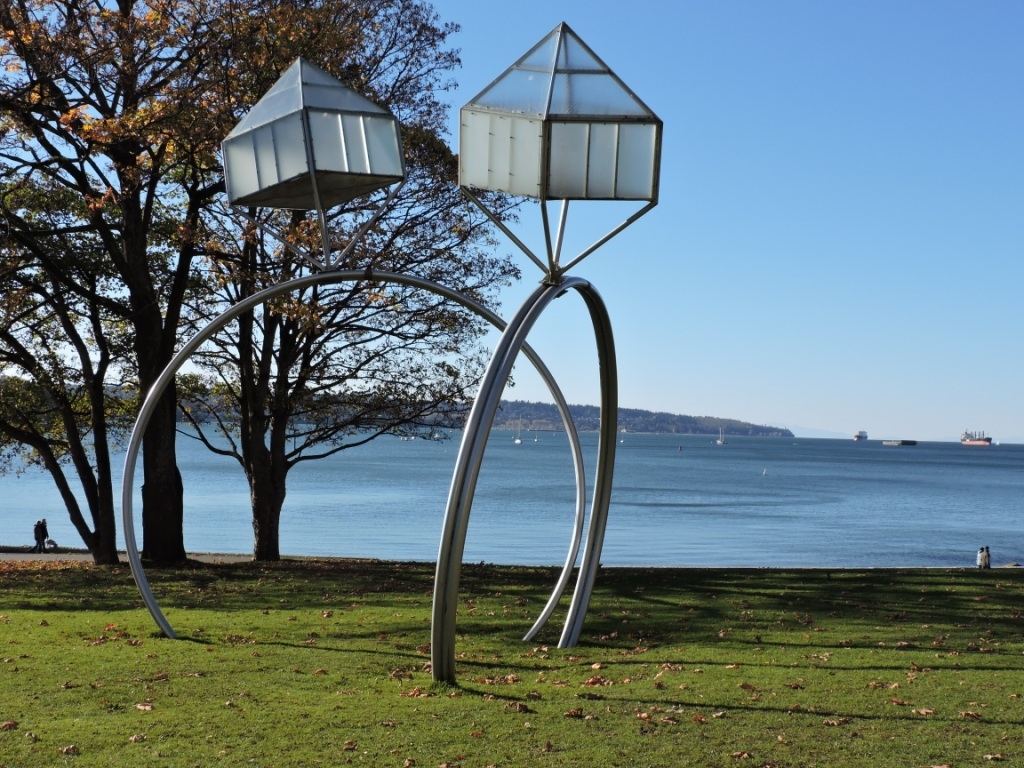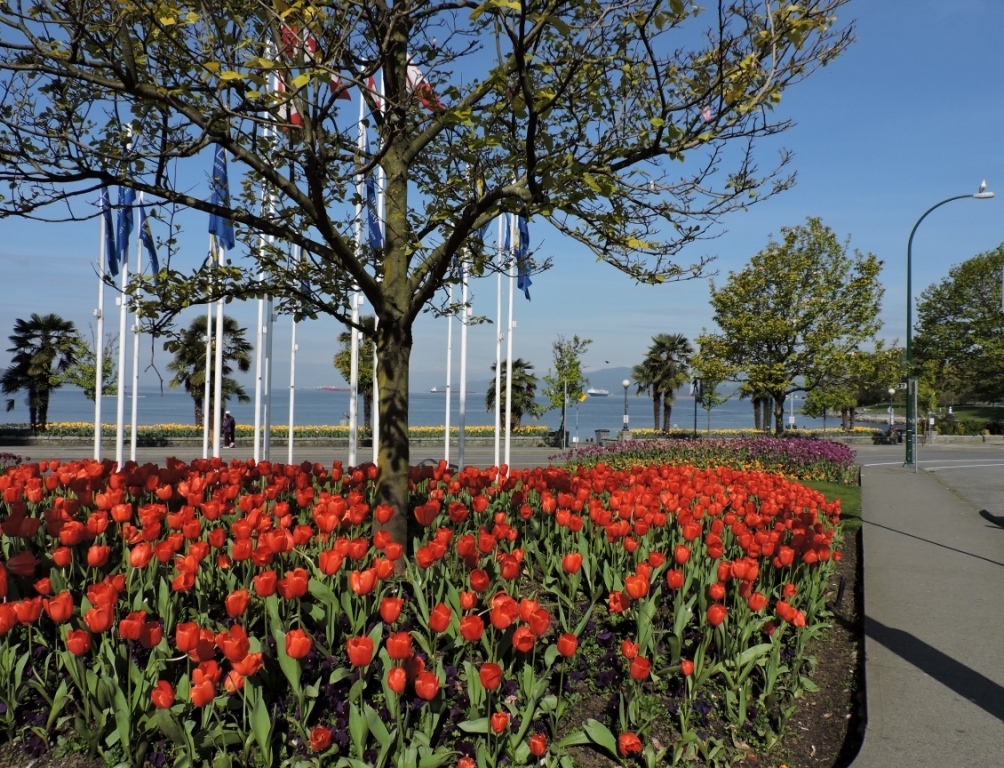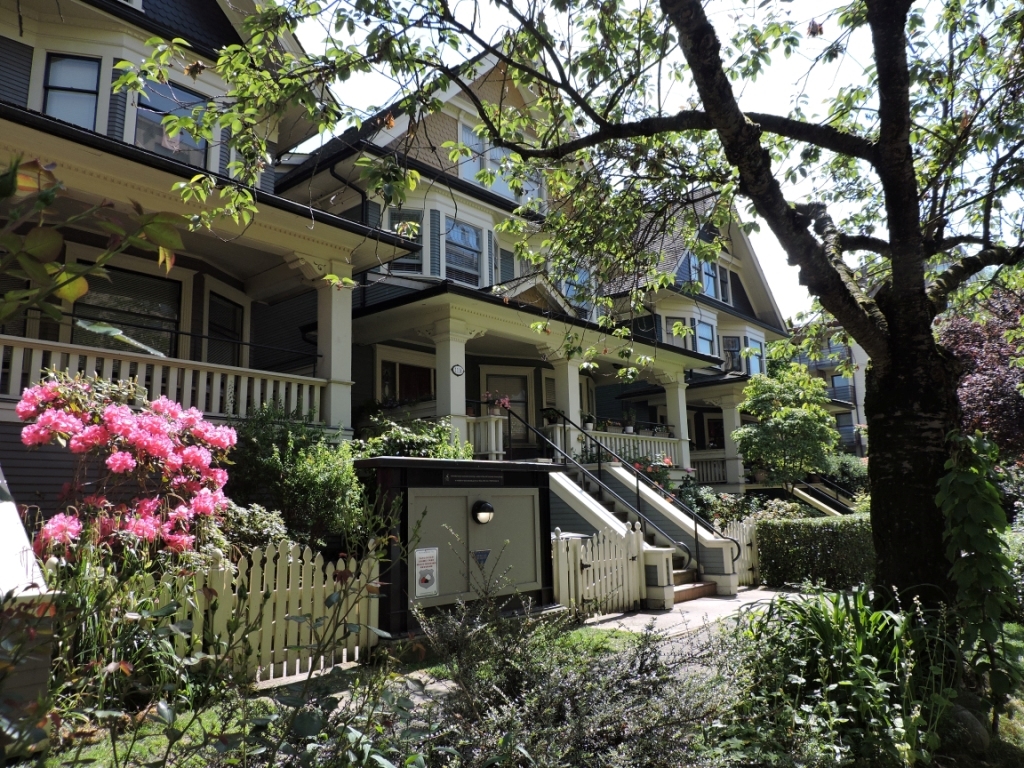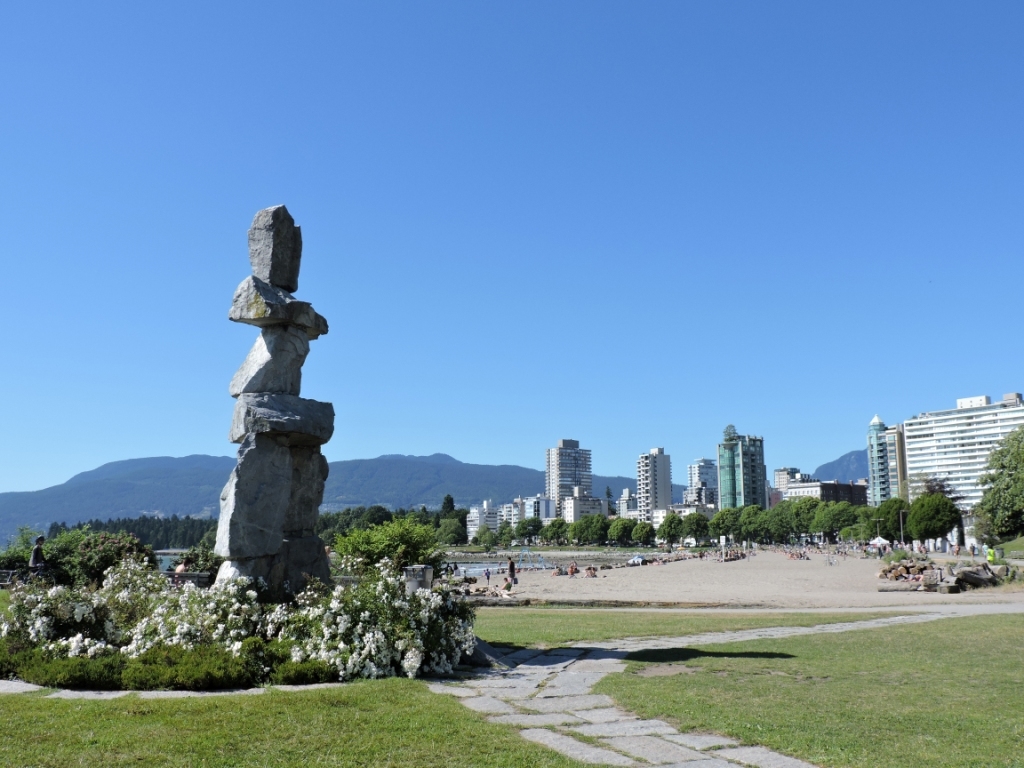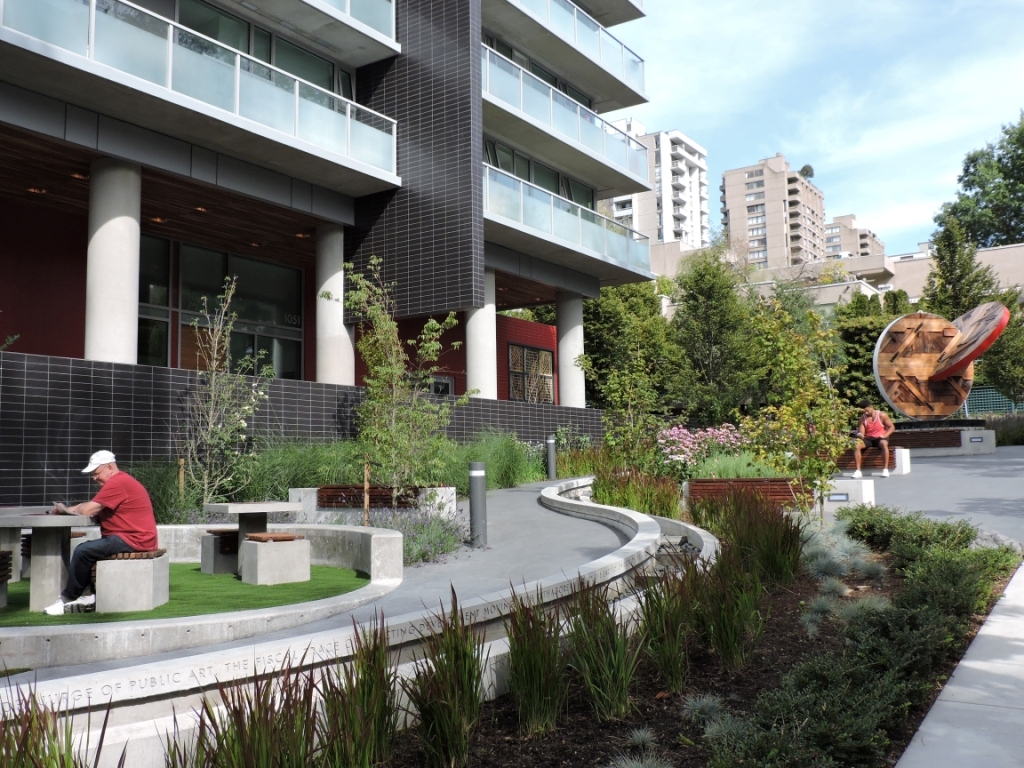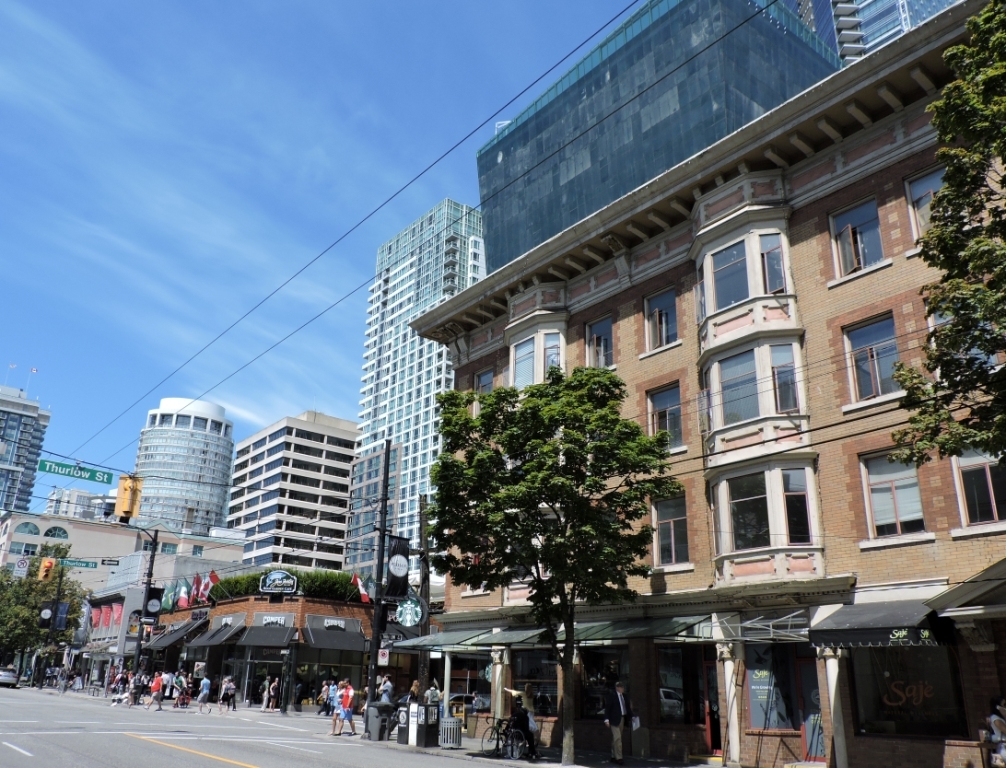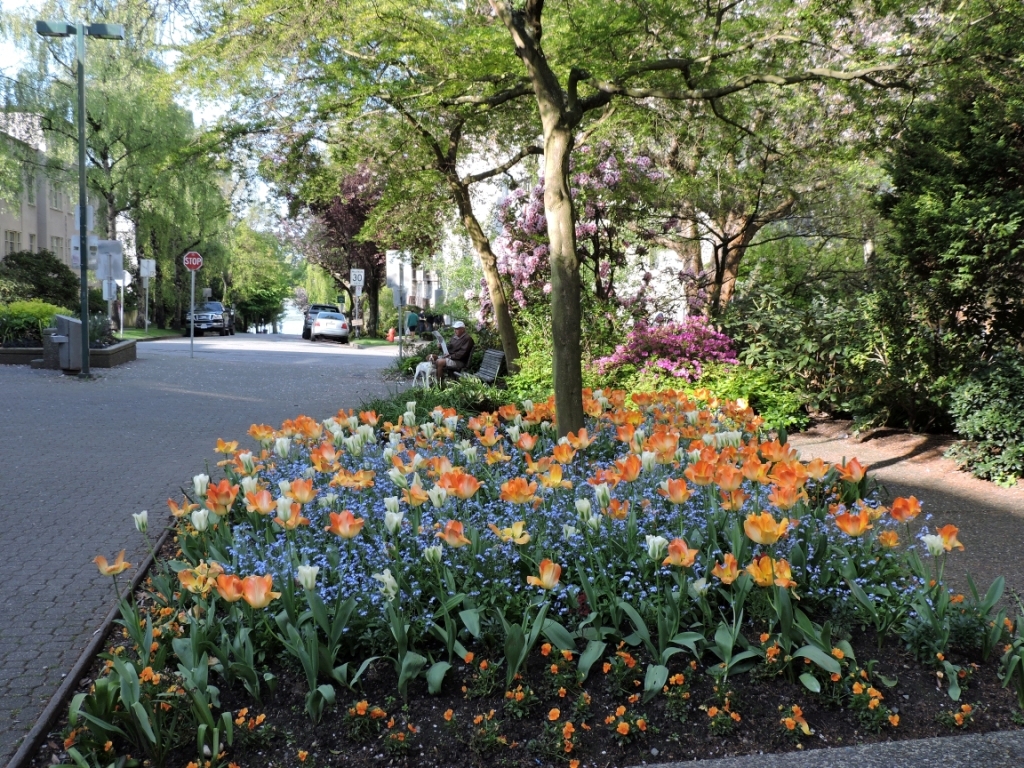 About West End
Vancouver, British Columbia
2015 Great Place In Canada – Neighbourhood
Jury Statement
The West End makes it easy, safe and inviting for residents to walk and bike to work, to access thriving local businesses and to explore Vancouver's beaches, trails and Stanley Park. Transit access, traffic calming, street furniture, treed promenades, pocket parks and public spaces reflect a thoughtful approach to placemaking. Home to the city's LGBTQ community, the West End's density is evenly matched by its diversity of residents, and by a strong commitment to creating an inclusive community that prioritizes affordable housing.
Introduction
When I stroll about my neighbourhood, people often stop me and say, "What a beautiful boy. How old is he?" They're asking about my dog, not my grandson in the stroller. Friendly people. Pet friendly. And more. Vancouver's West End is a great place to live.
Spectacular English Bay beach, a backdrop of majestic North Shore mountains, tree lined and foliage rich streets, an elegant blend of heritage and modern buildings, lively commercial areas, parklets and roundabouts, dedicated cycling lanes: welcome to Vancouver's West End (WE) bounded by Georgia Street to the North, English Bay to the South, Burrard Street to the East, and Denman Street to the West, though common usage includes the residential area through to the crown jewel of city parks – Stanley Park.
Residents of the WE love its walkability. At 40%, more people in the WE walk to work than in any neighbourhood in the city. And the vast majority also walk to grocery stores, to the butcher and sustainable seafood shops, bakeries, cafes and restaurants, clinics, pharmacies, pet stores and so on. The beauty of the neighbourhood makes walking both a practical and aesthetic experience.
Displayed throughout the WE, public art enhances the natural beauty. A-maze-ing Laughter, for instance, has become a major tourist attraction. Seldom will you walk by this park (Denman and Davie) without seeing people posing, cameras clicking, in front of 14 large bronze statues depicting the artist's own image in a state of hysterical laughter. Colourful murals, intriguing sculptures and embellished utility boxes can be seen at many turns.
Events and Festivals
On the first day of January, thousands of intrepid individuals dive into the frigid waters of English Bay to ring in the New Year through the Annual Polar Bear Swim.
Over 1.4 million spectators attend the Celebration of Lights at English Bay, an annual competition since 1990 featuring fireworks from nations around the world.
Attracting crowds of more than 650,000, the Pride Parade and Festival is renowned on the international stage as one of the largest and most successful LGBTQ events in the world.
Roedde House Museum (1893) offers monthly classical and jazz concerts in its restored Victorian parlour.
Haywood Bandstand's Music in the Park celebrated 101 years of free, Sunday afternoon performances by accomplished musicians throughout the summer.
Major streets are often closed to accommodate charity runs, block parties, a Car-Free Festival and a Zombie Walk.
History
In words he spoke 126 years ago when dedicating Stanley Park (which borders the WE), Lord Stanley, Canada's sixth Governor General, captures the ethos of WE Vancouver today: "to the use and enjoyment of people of all colours, creeds, and customs, for all time."
Like all of Vancouver, the WE was originally a forested wilderness of unceded Coast Salish land, the ancestral hunting grounds of First Nations people for thousands of years. With the arrival of the Canadian Pacific Railway (CPR) to its terminus at nearby Coal Harbour, developers logged the old growth forest of trees over 300 ft tall and, in the 1890s, established the WE as Vancouver's first elite neighbourhood. By the 1910s, however, following the advent of streetcars, businesses and modest homes to the WE, another CPR development – Shaughnessy Heights – usurped the role of exclusive, residential community in Vancouver.
The WE became a transitory place for new arrivals from elsewhere in Canada, the UK, and later for immigrants from other countries. Thus began a tradition of diversity that continues to this day.
Development
By the turn of the century, a mix of modest and grand Victorian homes had replaced the WE forest. In the 1910s, a second stage of development took place: apartments were built, residences along Robson, Denman and Davie Streets converted into shops, and larger homes remodeled into rooming houses. Additional low-rise apartments sprung up in the 1930s and 40s. New zoning bylaws passed in 1956, as well as technological advancements that allowed for cheaper and higher quality multi-storey construction, brought a further transformation to the WE. By 1972 more than 220 high-rise apartments had been built. Today over 80% of WE residents rent their homes.
To cross Burrard Street into the WE is to leave behind the bustle of downtown Vancouver and enter an oasis, a neighbourhood so quiet, shady and lovely you almost forget you live in Canada's third largest city. Yet this same area sloping gently towards the sea and Stanley Park is also one of the most densely populated communities in North America and a destination for millions of visitors every year. Living, working, playing, visiting and … dog walking: the WE covers it all, magnificently!
Accessibility
Walking and cycling constitute the main forms of transportation. To calm automobile traffic, the City built roundabouts and mini parks, put in bike lanes separated from pedestrian paths, and established one-way streets. Excellent public transit operates on the periphery of the WE, but there's little through traffic within.
An abundance of benches and affixed chairs, public and private gardens, patios and promenades, plus the famed seawall: such amenities inspire residents to get outside and appreciate the sights and sounds of their neighbourhood.
Demographics
Close to 45,000 people of all ages, incomes, ethnicities, and sexual orientations live in the WE. The age group of 20-39 years consistently ranks the largest at 48%, followed by 40-64 at 34%, 65+ at 13% and under 19 at 6%. The WE, particularly Davie Village, has long been recognized as home to Western Canada's largest LGBTQ community. Containing 7.4% of the City's population, the WE welcomed 14% of new Vancouverites between 2001 and 2006.
Lord Roberts Annex offers kindergarten to grade 3. The student population of Lord Roberts Elementary School (k-grade 7) represents 43 countries and 37 languages. King George Secondary School (grades 8-12) celebrated 100 years in 2014.
Other facilities include the Joe Fortes Library, WE Community Centre, Barclay Manor, Aquatic Centre, a YMCA, Haro Park Centre, West End Seniors' Network, Gordon Neighbourhood House and more.
Map
https://www.google.com/maps/d/viewer?mid=ziI9OoH2mYgE.kBZ4yOQCBiMU&hl=en
References
http://vancouver.ca/news-calendar/west-end.aspx
https://en.wikipedia.org/wiki/West_End,_Vancouver