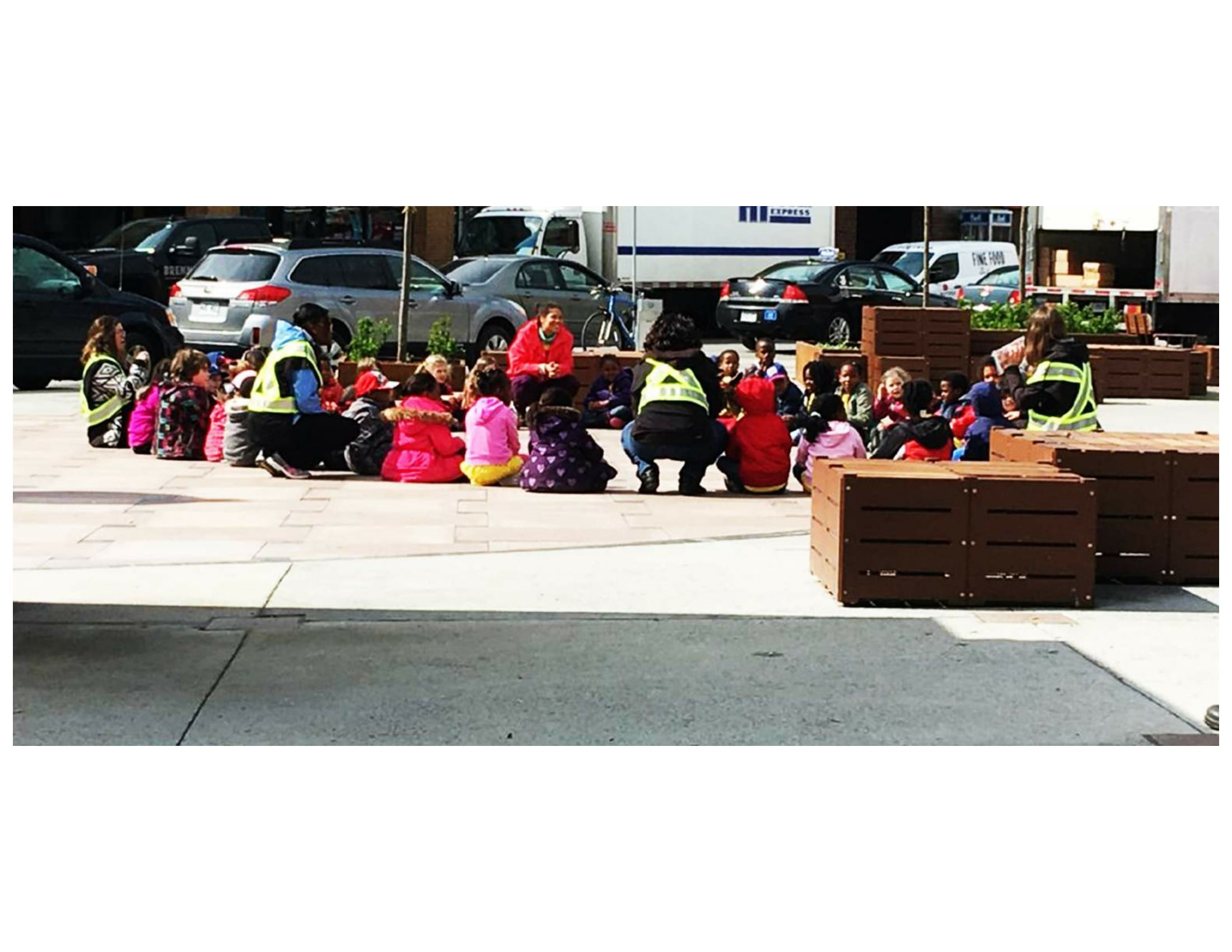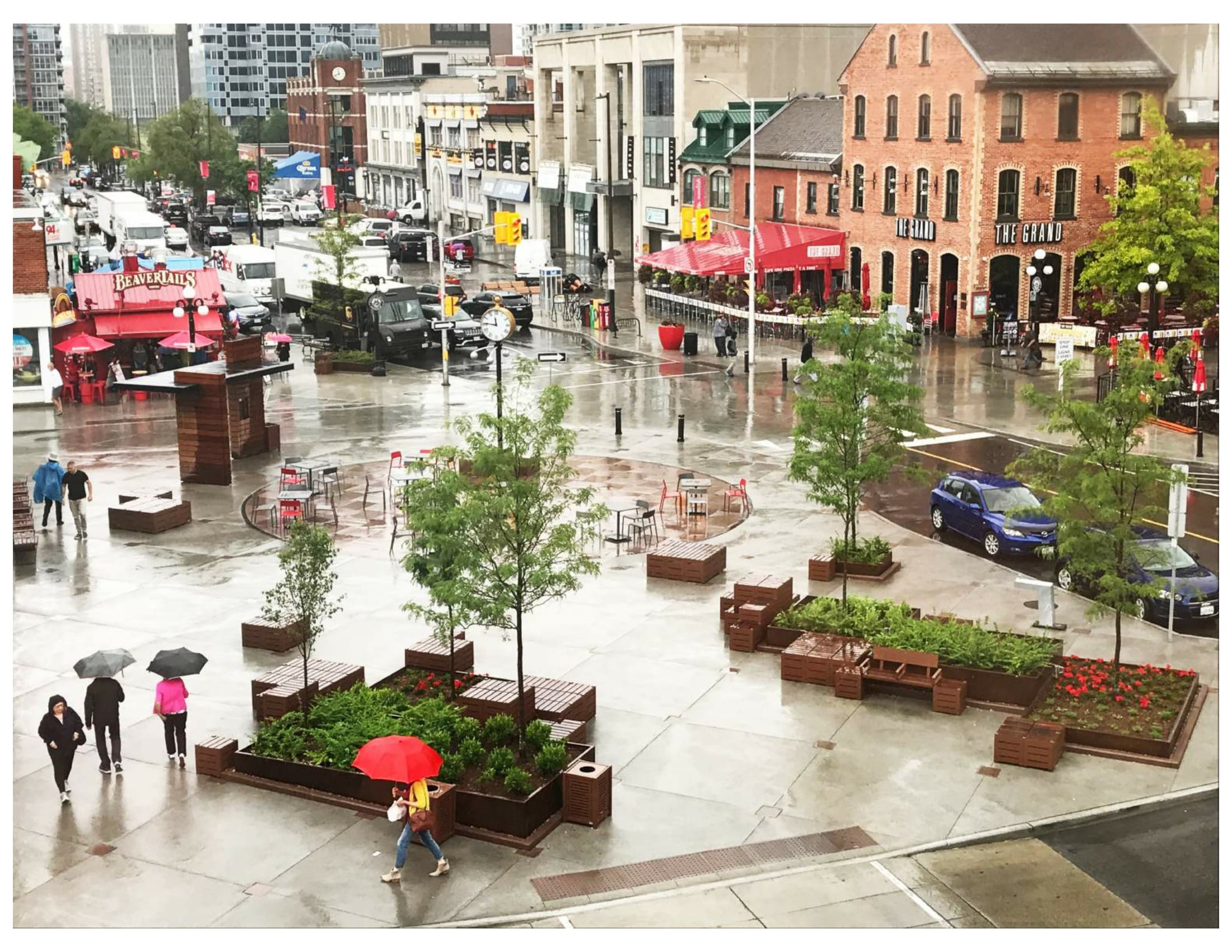 As the pedestrian gateway to the historic ByWard Market, the George Street Plaza is located on the north side of George Street between William and Byward Market Streets.
For many years, the George Street Plaza had existed as a shade-less concrete pad occupied by an ad-hoc assortment of vending structures and fast-food seating, and panhandlers.
The renewal of this public space is the first step in the City of Ottawa's plan to invest and re-invigorate the district's public realm. The result has been transformative for Market visitors, local businesses and event organizers. It has shown that imaginative and contextual design, active stakeholder engagement and ongoing site management can redefine the spatial perception and expectation within a community. From an ideological perspective, the project affirms that an under-used and overlooked urban space can be redefined within a few months.
Since its official opening in May of this year, the Plaza has come alive; offering a vibrant and inviting gathering place for young and old. Families enjoy coffee and market treats from early morning to well beyond sunset. Dance performances fill the space with music and movement at noon. Children's groups gather under the heritage clock for morning circle time. Local residents play chess on warm summer evenings. Neighbouring businesses, once skeptical of the initiative, welcome increased customer traffic well into the evening.
The value of this renewed gateway will continue to bloom and evolve within its role as a collective community space, following the opening of the nearby Rideau Light Rail station in 2018.
As Ottawa's oldest farmer's market, it was desirable that the district's historical roots be represented in the project's design and materials. The final result, influenced by a contemporary narrative, marries together long-standing themes reflective of both the market's history and its surrounding urban context.