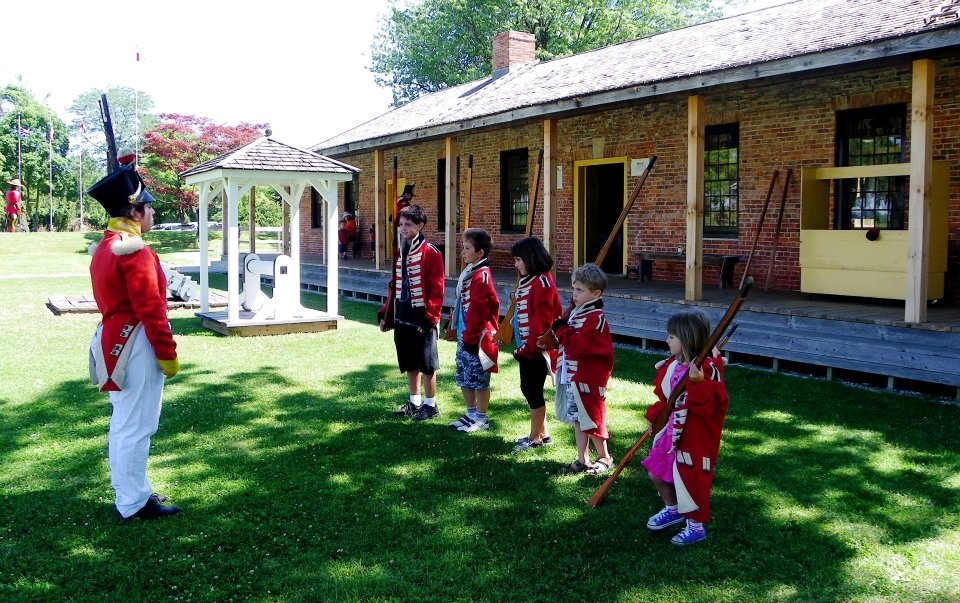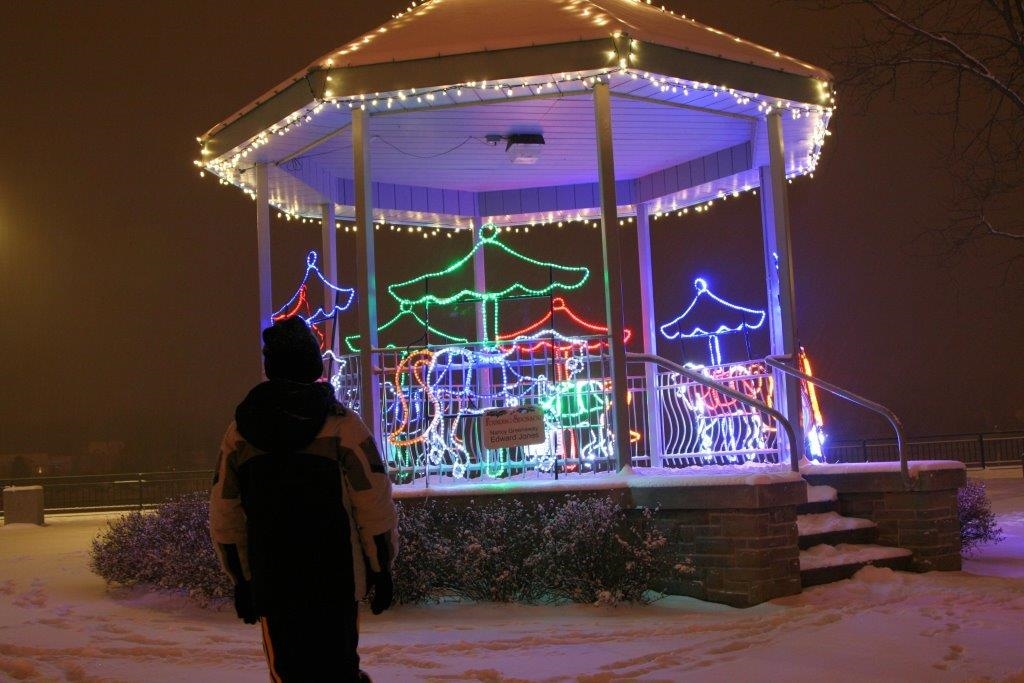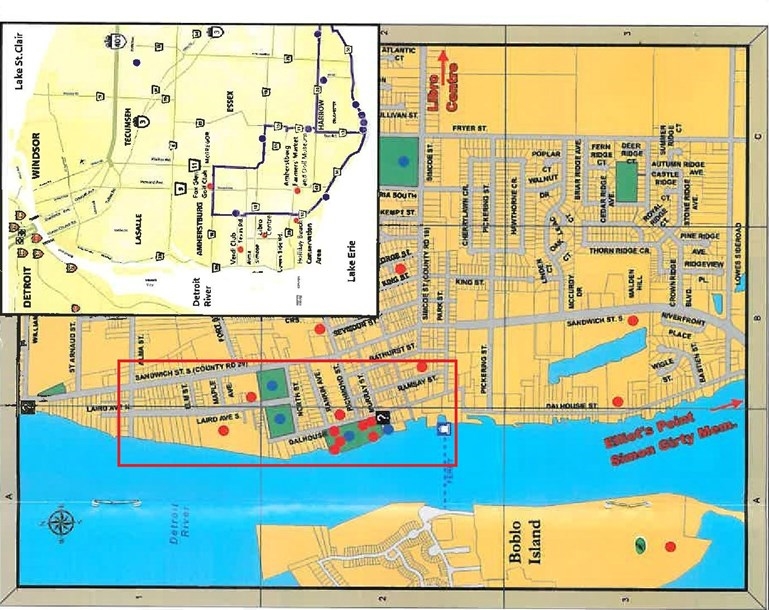 About Historic Downtown Amherstburg
Amherstburg, Ontario
2015 People's Choice – Neighbourhood
Introduction
Historic Downtown Amherstburg, stretching from Alma Street to Park Street and Sandwich Street South (County Road 20) to the Detroit River front, embodies the quaint charm and beauty of an 18th century war-built town. Like a trip to the past, the neighbourhood consists of many historic homes with their white picket fencing and blooming gardens to extenuate their beautiful architectural detail. Truly the hub of the town, residents' home are intertwined with many of the businesses and independently owned restaurants, located on both Richmond and Dalhousie Streets. Parks in the area include Fort Malden National Historic Site of Canada, Toddy Jones Park and Splash Pad, and King's Navy Yard Park. These gems offer every day and special occasion fun for residents of all ages as well as a spectacular view of the Detroit River.
Events and Festivals
You name it, Historic Downtown Amherstburg has got it! The Amherstburg's Farmer's Market is held every Tuesday from May to October in Toddy Jones Park. Poetry Beat Nights are held throughout the year at local restaurants and are organized by local art galleries. Amherstburg's Canada Day Celebration and Ice Cream Festival are held annually on Fort Malden grounds and at Toddy Jones Park. Amherstburg Gone Crazy Car Show and Art by the River are another two events that downtown core residents and other citizens of Amherstburg flock to during the summer months. In addition, Run for Heroes Marathon and Windsor-Essex Biketrek travel through this downtown neighbourhood every year and engaged businesses participate with sidewalk sales and specials during the summer. During the winter, there is the River Lights Winter Festival which includes the Santa Claus 5K Run, the Winter Parade, the Gingerbread House Contest, the Warming House complete with hot chocolate and cookies, and the light displays that brighten up the night sky and offer a lit-up walk through both waterfront parks.
History
A history buff's paradise! The Historic Downtown Amherstburg neighbourhood is rich in War of 1812 history, 1920's Rum Running culture, and Underground Railroad stories. Many sites located in this neighbourhood educate its residents and visitors of its historic significance, such as the Fort Malden National Historic Site of Canada, the Park House Museum and Pensioners Cottage, the Commissariat and Provincial Marine Re-enactment Unit, the Gordon House, and so much more. People in period dress are often seen re-enacting famous battles, cannons are a common sound to be heard, and activities for children to experience hand-on history are an abundant occurrence.
Development
Residential homes are constantly being renovated, making sure their exteriors keep with the town's historic feel. The International Peace Sculpture and Provincial Marine Monument were added to King's Navy Yard Park in 2012 and 2013 respectively, to mark the bicentennial of the War of 1812 and Battle of Lake Erie. On an annual basis, the Amherstburg Parks Department recreates waterfront park gardens and Laird Avenue in a new theme.
Accessibility
Easy to navigate and plenty of parking near the waterfront, the historic downtown area operates on a grid pattern, roads either leading towards or along the riverfront. Wide sidewalks galore offer easy and safe travel along the busiest streets. Road signs are everywhere and offer direction to historic sites. All parks are wheelchair accessible and our Windsor-Essex flat terrain offers easy walking.
Demographics
Not only do the events accommodate a wide variety of residents, but historic downtown offers every day fun for families beyond its own municipal boundaries. From the splash pad and jungle gym in Toddy Jones Park to the park benches in the shaded King's Navy Yard Park's Signature Hosta garden, this neighbourhood can easily entertain anyone of any age. Richmond Terrace Long Term Care and General Amherst High School contribute to the very diverse demographic of old, young, residents and visitors in the downtown core.