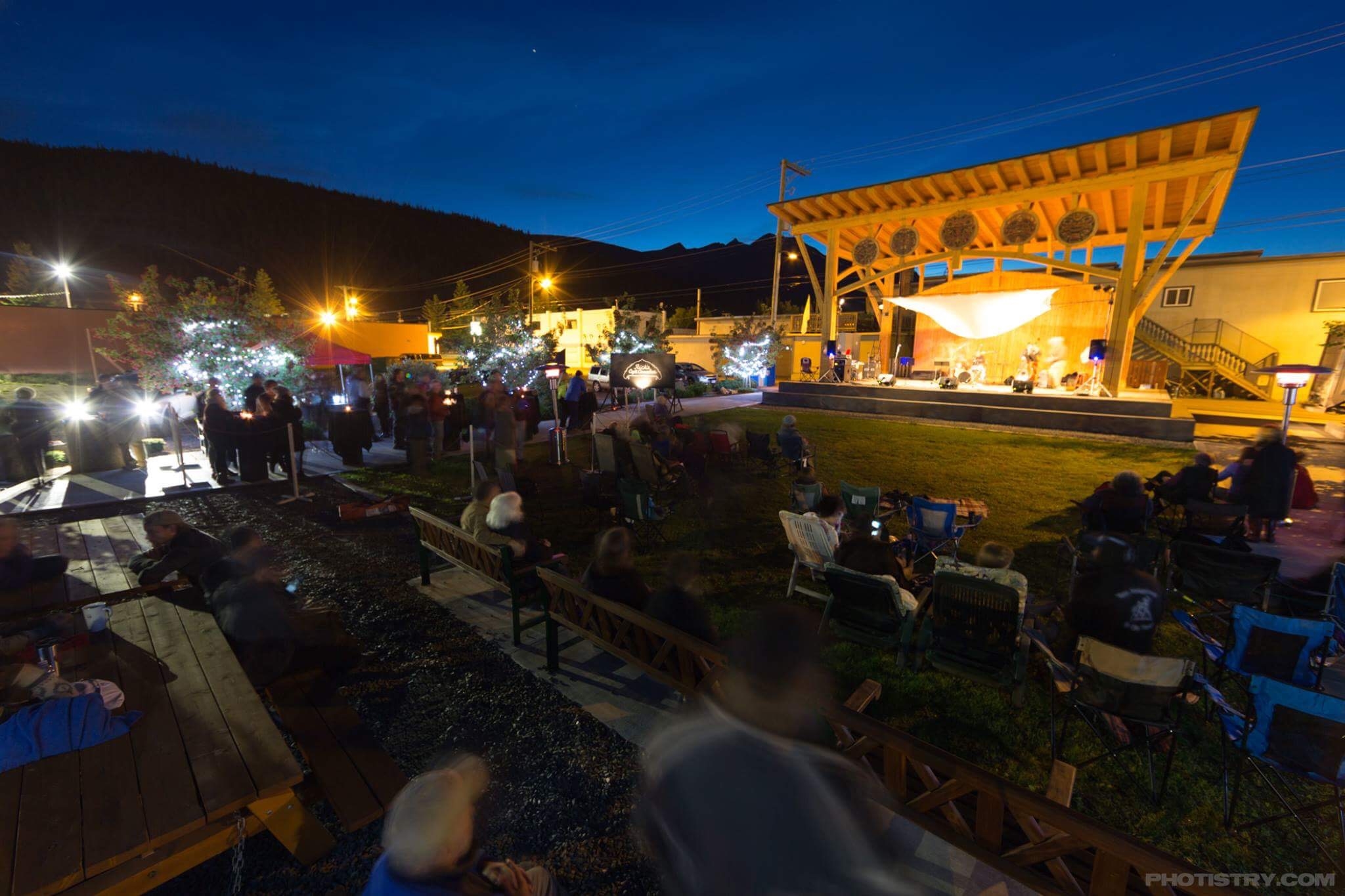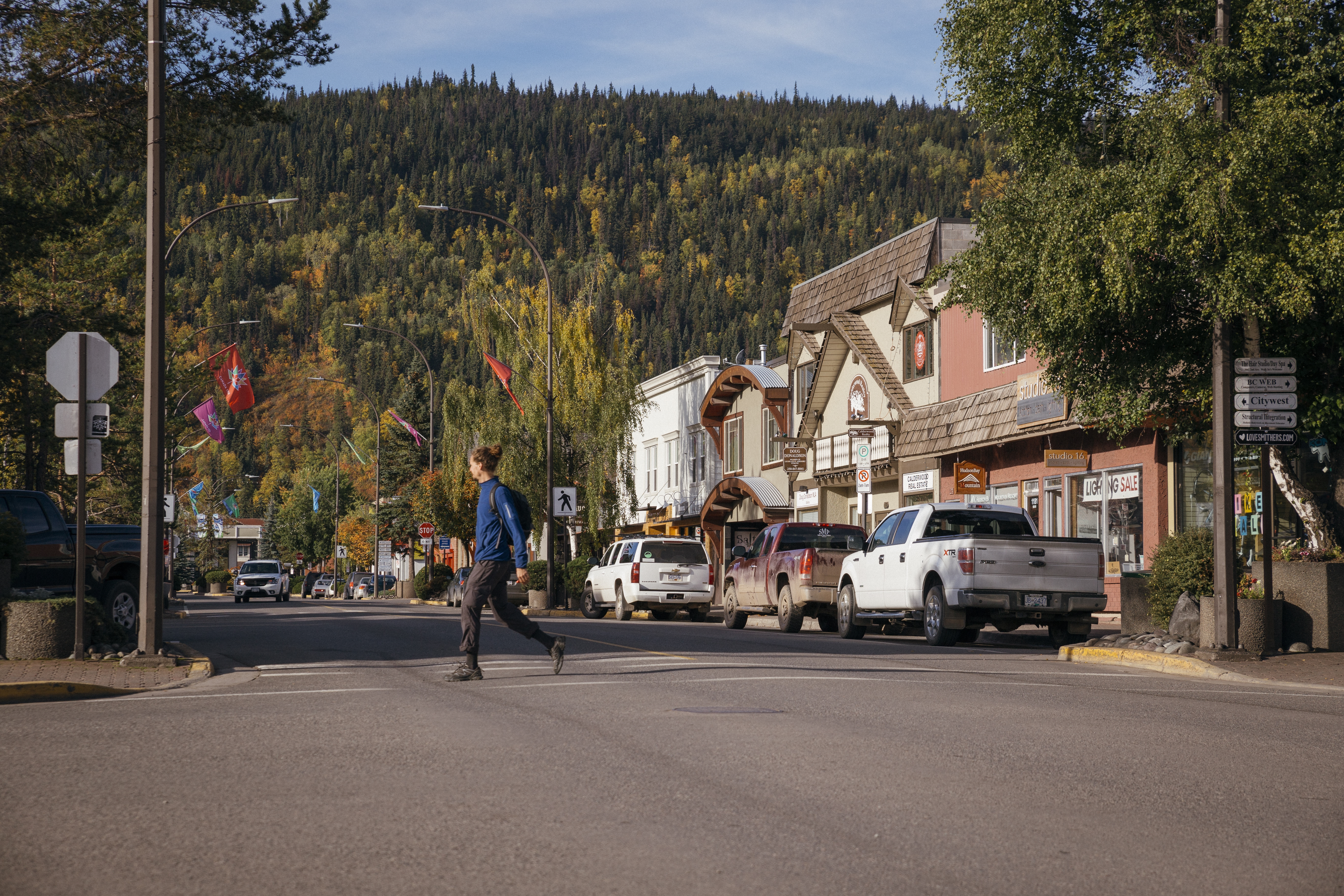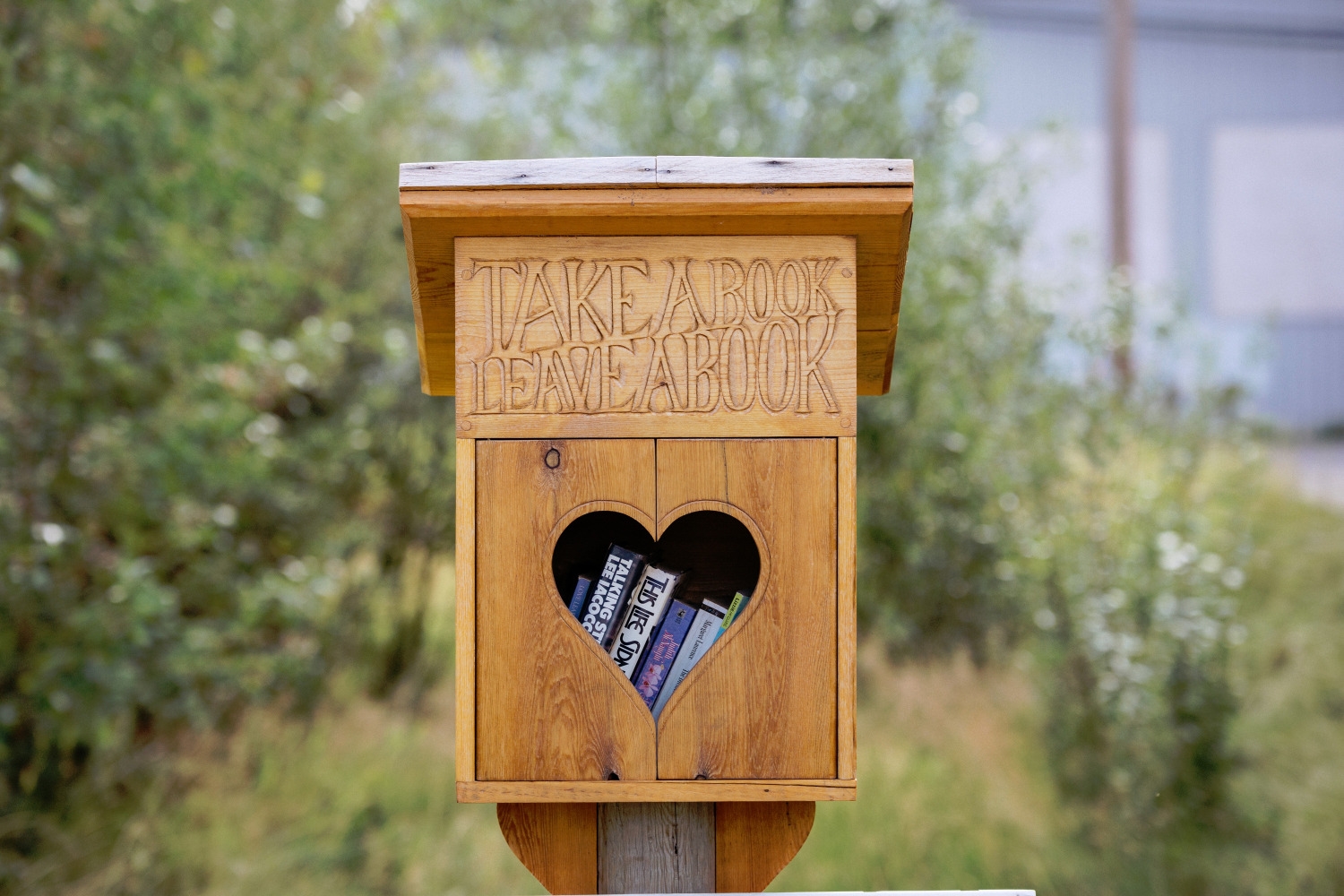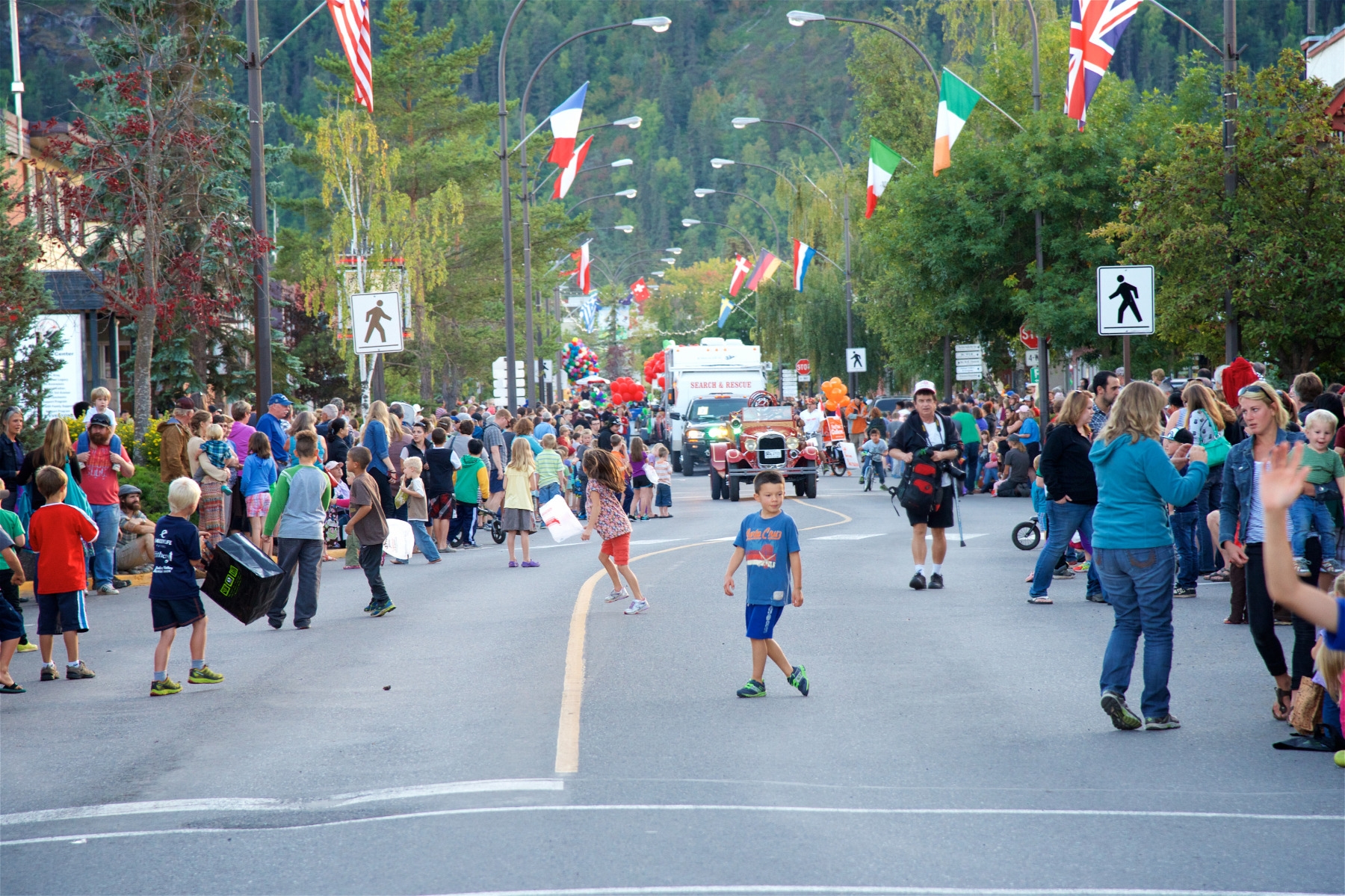 In 1913, the Town of Smithers literally arose out of a swamp, created by the Grand Trunk Pacific Railway to serve as its main divisional headquarters. The town's Main Street ran perpendicular to the railroad and gained renown right off the bat. Not for its beauty; it was just a muddy dirt strip with wooden sidewalks on both sides and an ugly, smelly sewage ditch running its length. But it was graced by a magnificent railway station at one end and, a few years later, a similar-looking provincial government building at the other – matching bookends at either end of Main Street.
Much has changed over the years. In 1951, the infamous ditch was filled in, Main Street was paved and the wooden sidewalks were replaced by concrete ones. In 1972, Town Council approved a bylaw adopting an "alpine theme" admirably complementing Smithers' mountainous surroundings. In 1979, the street was closed for most of the summer for a major revitalization. Red brick sidewalks, street trees, seating and more were added, transforming the street into the vibrant pedestrian-oriented attraction that today sets the community apart within the region.
There have also been setbacks. Over the decades, fires destroyed many key Main Street buildings. But the resilience of Smithers' business community and the love of "Smithereens" for their "main drag" have caused it to flourish against the odds. And, in 1973, the Provincial Government decided to build a large office building that cut off the last block of the street – a change now viewed as unfortunate.
In the era of big box stores and online shopping, Main Street remains a thriving core of independent businesses. It boasts a book store, toy store, pet store, bank, hardware store, drug store, two electronics stores, three sports stores, two butchers, five independent clothing stores, six restaurants and many more.
In 2013, during the town's centennial celebrations, a vacant Main Street brownfield lot, once home to a garage, was transformed into Bovill Square. This public gathering space features a large timber-frame stage and supports over 40 bookings annually, from yoga lessons to outdoor movie nights, free concerts and events like National Aboriginal Day. It even won a Federation of Canadian Municipalities award. The annual Fall Fair parade is Main Street's biggest event by far with thousands of residents and visitors lining the street to view the floats.
Main Street becomes more vibrant each year. Bike racks were recently installed to encourage active transportation, a public washroom kiosk installed just off Main Street, and a rainbow crosswalk painted to symbolize Smithers' commitment to inclusion. Off-street parking requirements for all commercial uses except offices were eliminated and a town-owned parking lot is now under construction just off Main Street. Upgrading the 1970s landscaping along Main Street is also underway, and new businesses keep popping up.
If Jane Jacobs was correct in saying that streets and sidewalks are a city's "most vital organs,"' then Smithers' Main Street is certainly the community's heart.