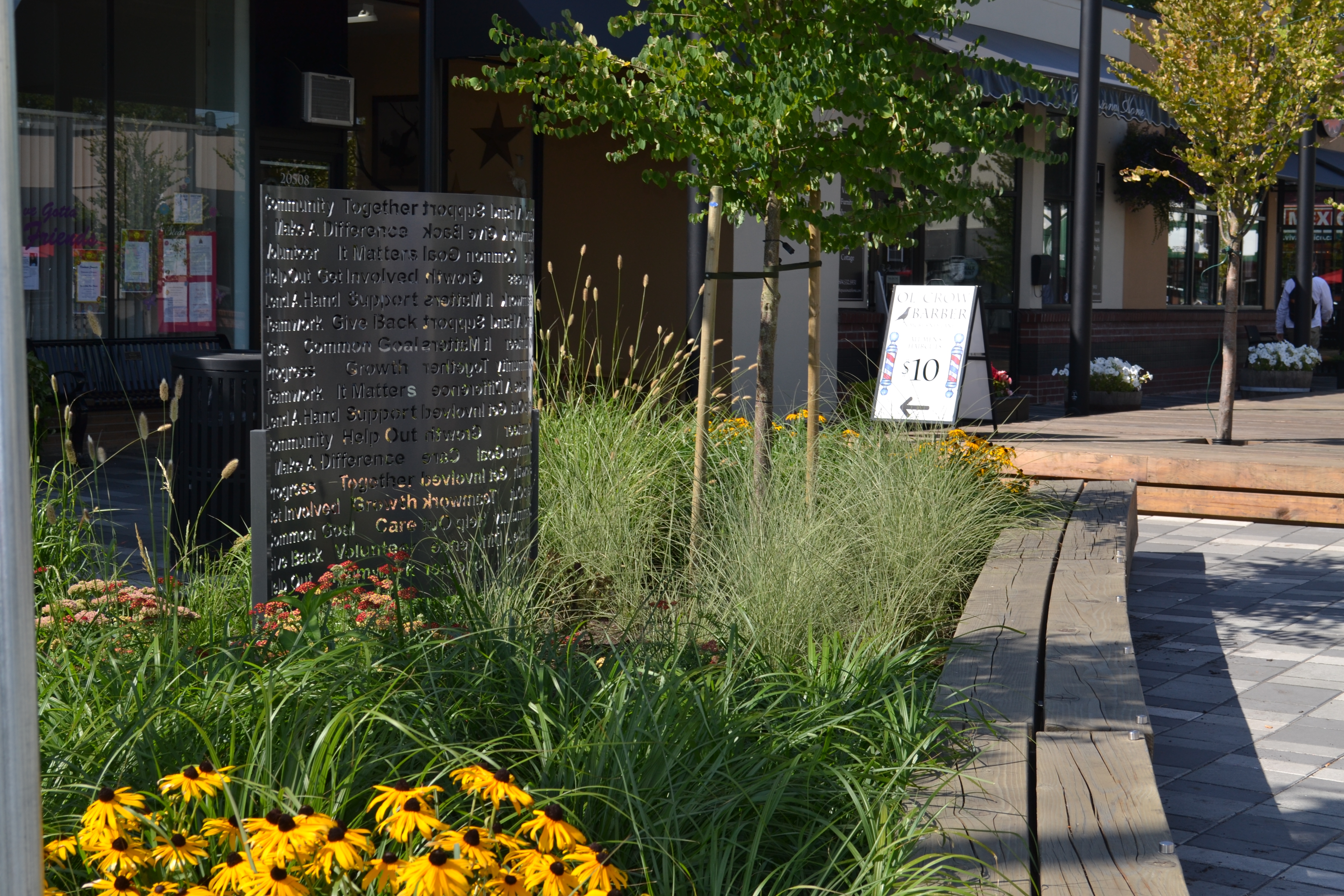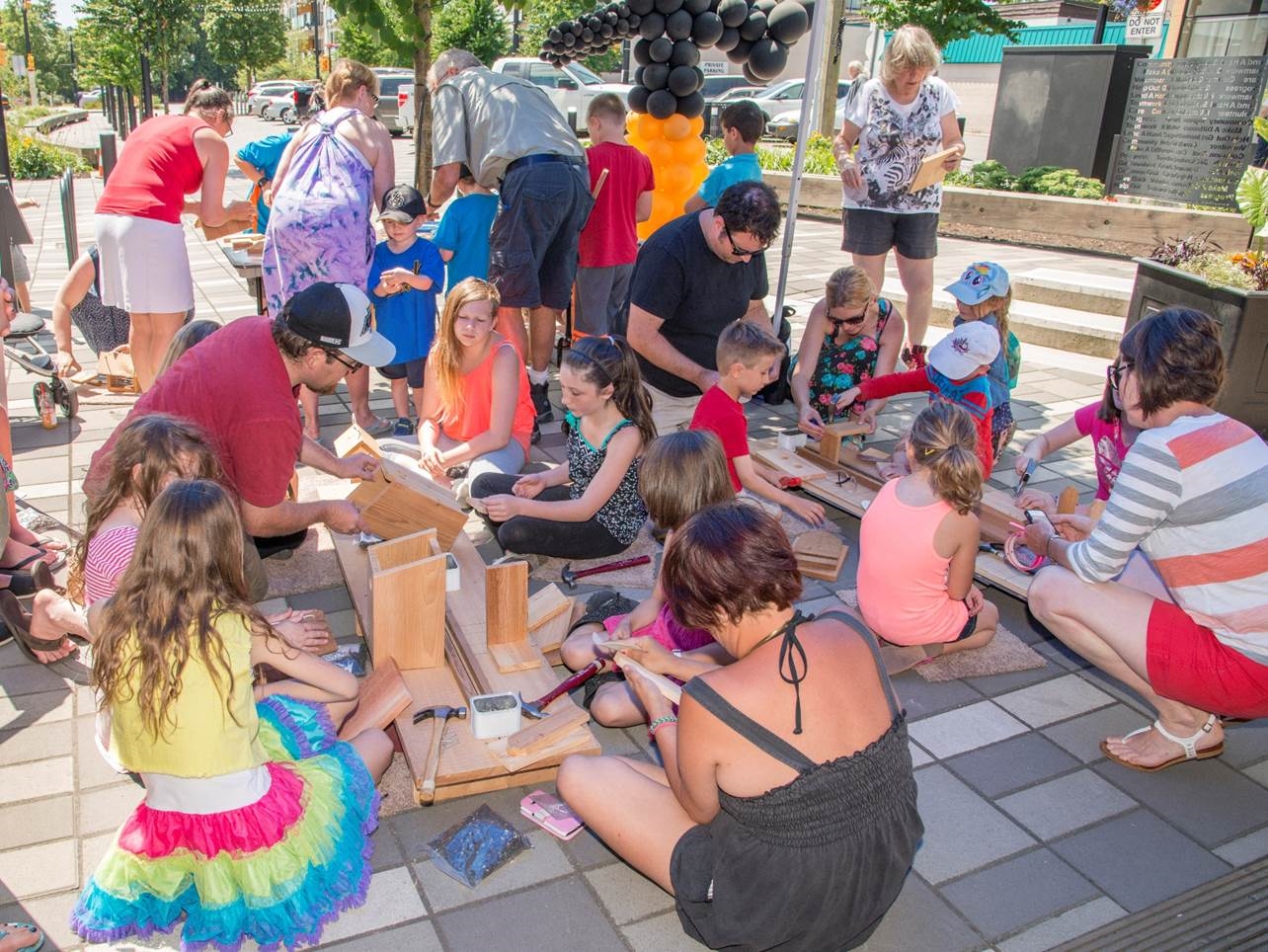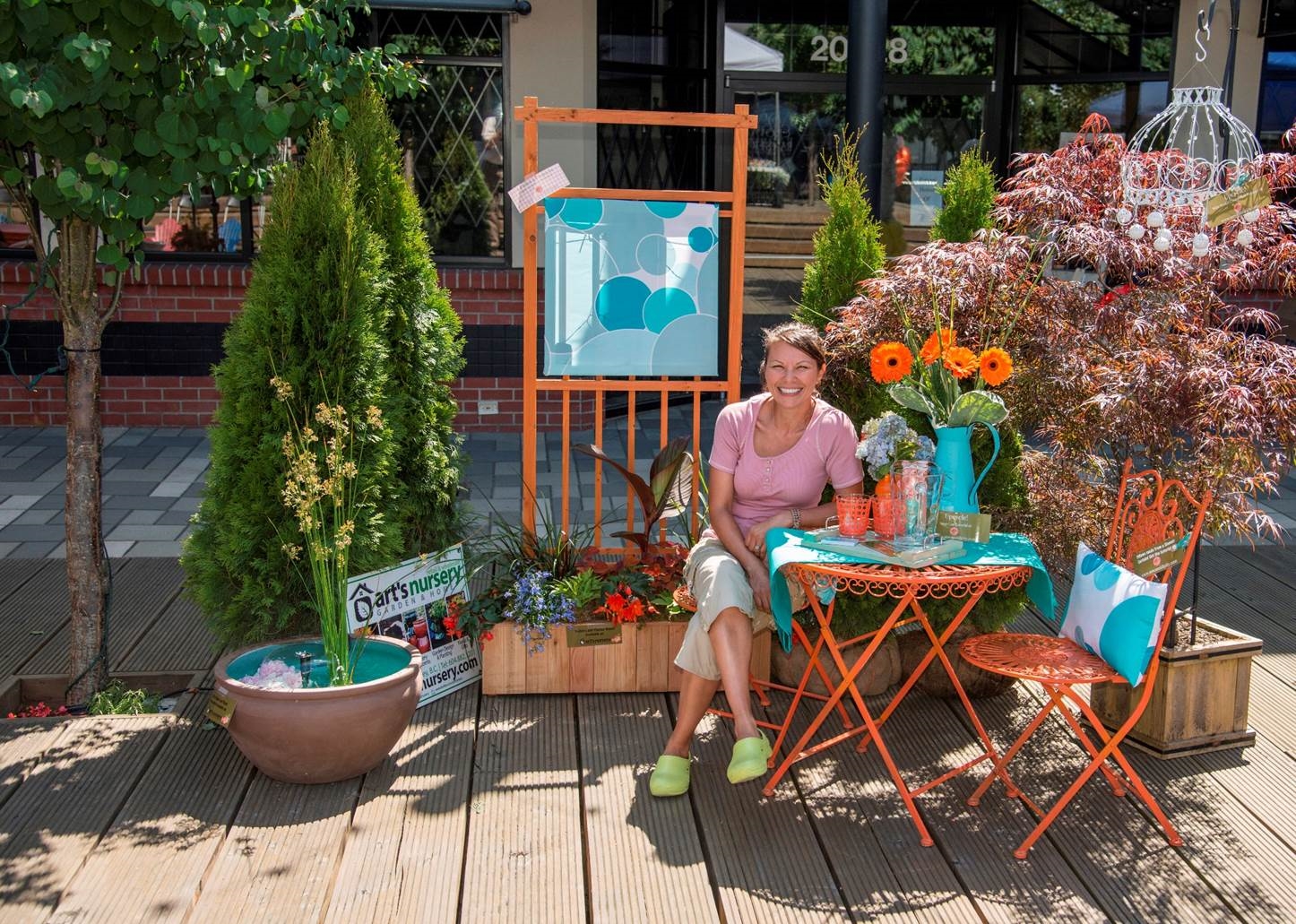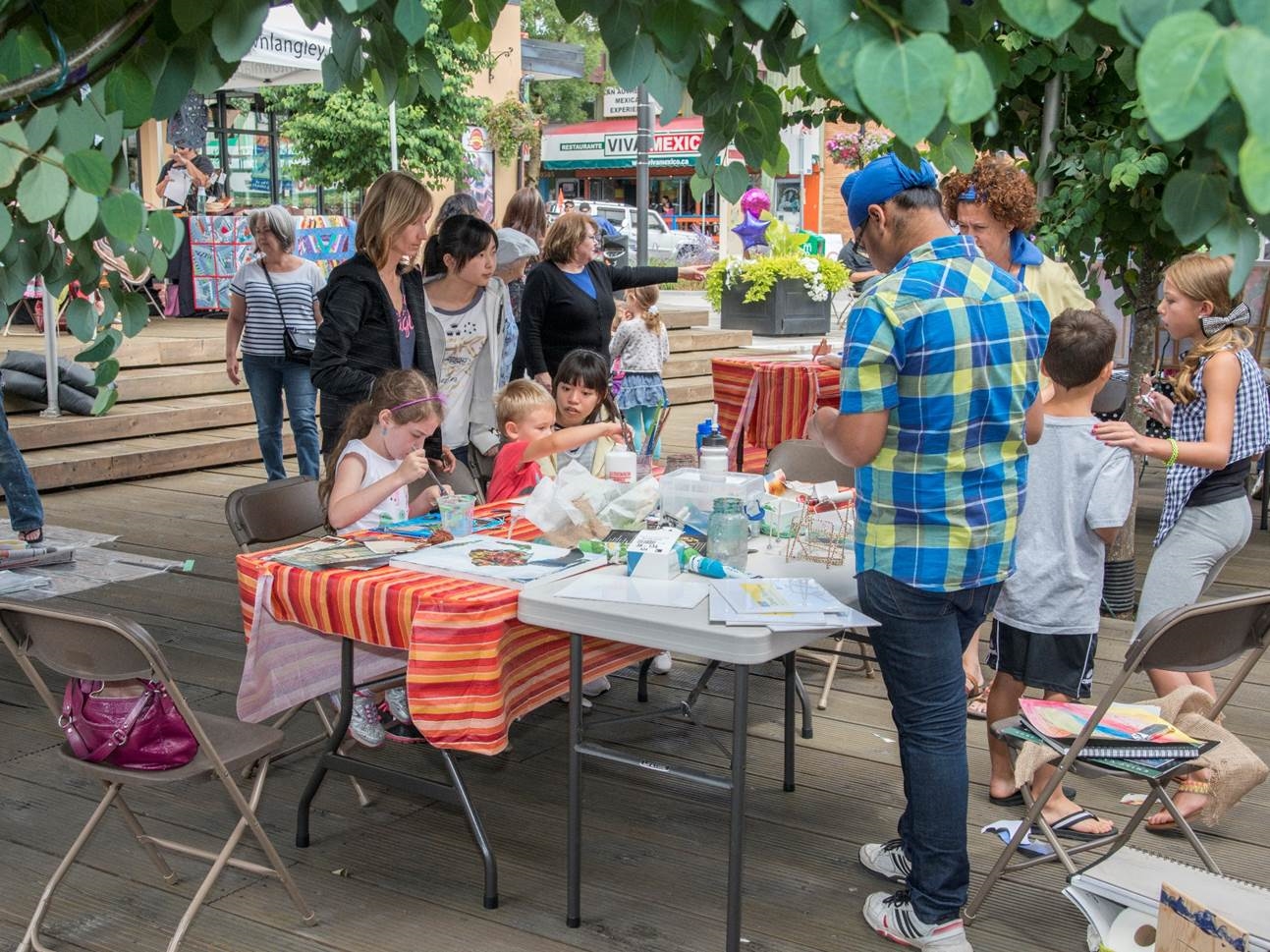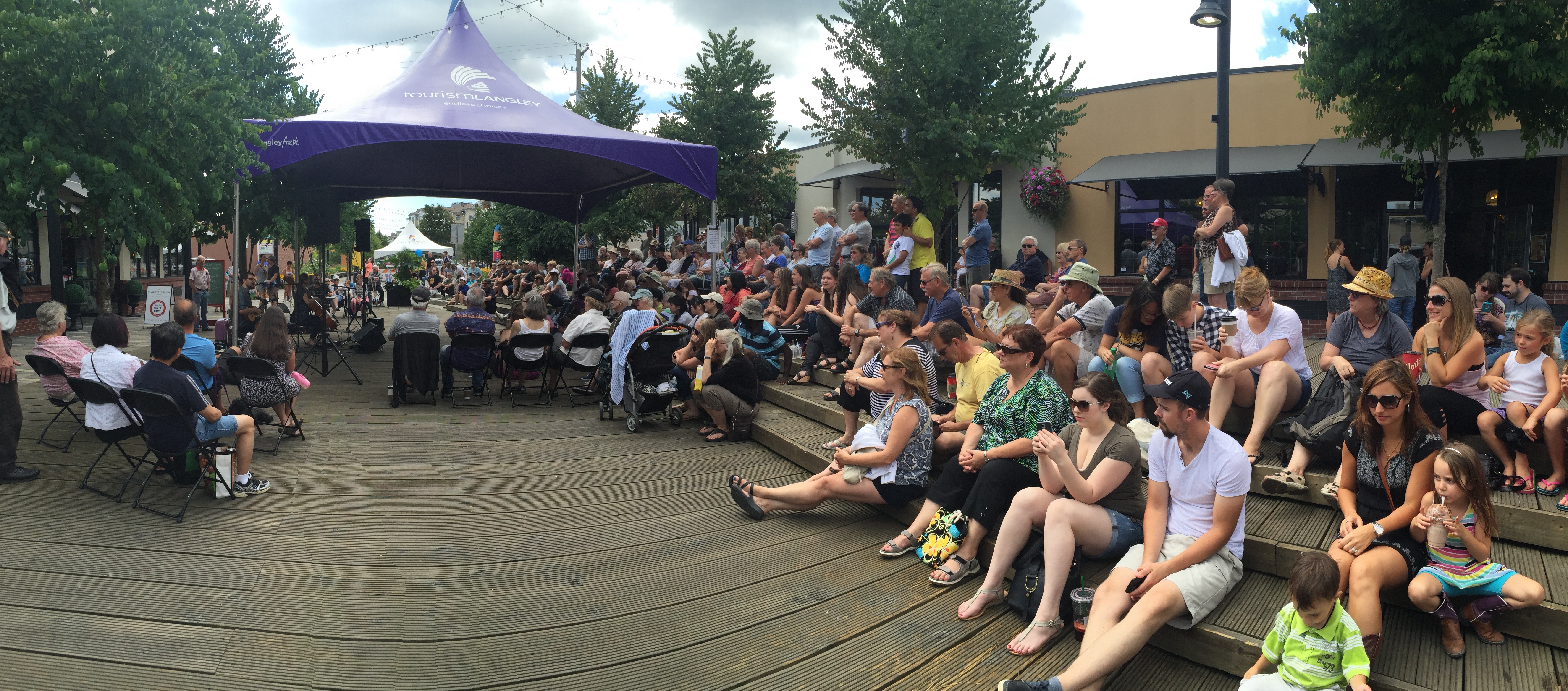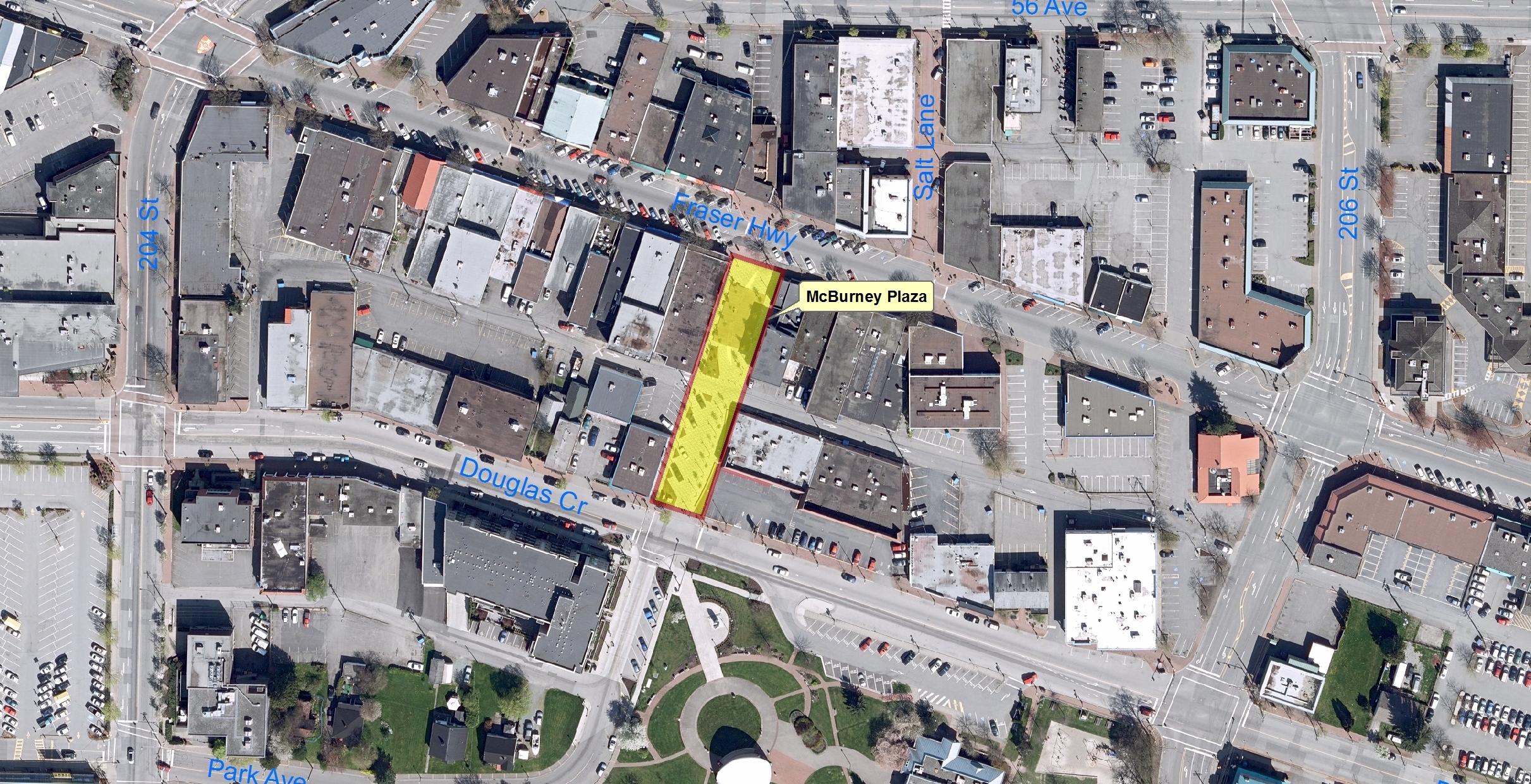 About McBurney Plaza
McBurney Plaza is not much bigger than a single family residential lot and is probably not known by many people outside of Langley. Nevertheless, I think it is one of Canada's Great Public Places. In twenty short years McBurney Plaza has become an integral part of our city and it's hard to imagine a visit to Downtown Langley without "saying, hi" to this friendly place.
What do you see in this space? How do people in the community enjoy it?:
Embedded in the retail core of Downtown Langley, McBurney Plaza is perfectly sized and situated to be the centre of community life in our city
Whether you are taking in one of the many social and cultural events in our Summer Series or just stopping to chat with a friend or neighbour, the Plaza is the place to be. You cannot help but feel its warm embrace when you stop for a coffee or stroll through on your way to Douglas Park. Perhaps the secret of its success is that it's both a destination and a conduit between Downtown Langley's most vibrant shopping street and its most important park
McBurney Plaza is named for Dr. Albert McBurney, Langley Prairie's first resident physician. Dr. McBurney arrived in 1919 and practiced medicine from his home on the south side of the Yale Road (today's Fraser Highway). He died in 1952. McBurney Plaza was constructed on the vacant site of a building destroyed by fire as part of the City's Downtown Revitalization Program and first opened to the public in 1996
In recent years McBurney Plaza has built on its favourable location, adding an award-winning renovation in 2014 and a dynamic series of programmed events
The Plaza's intimate scale means it's sized right for the one and two storey building context of the retail core and the traffic-calmed ambience of the one-way portion of Fraser Highway on its northern edge
Whether you are enjoying a concert or just taking the load off your feet after an hour shopping, the space always feels right. It has enough space for organized events but never feels desolate or overwhelming.
Events and Festivals:
Party in the Plaza – June 25
Big Top in the Plaza – July 9
Music in the Plaza – July 23
Animals in the Plaza – August 6
Fork & Finger Foodie Event – August 27
Science in the Plaza – September 17
+others
Economic and Retail Activities:
McBurney Coffee & Tea House
Shiraz Bar & Grill
The Passionate Home
Black Orchid Hair Studio
Ol' Crow Barber
Popular Nails & Spa
Carl D. Holm Law Office
Venetis Restaurant
Historic or Heritage Features:
Named for Dr. McBurney, first resident physician in Langley Prairie
Memorable or Unique Characteristic(s):
Craig Davies Memorial – civic art