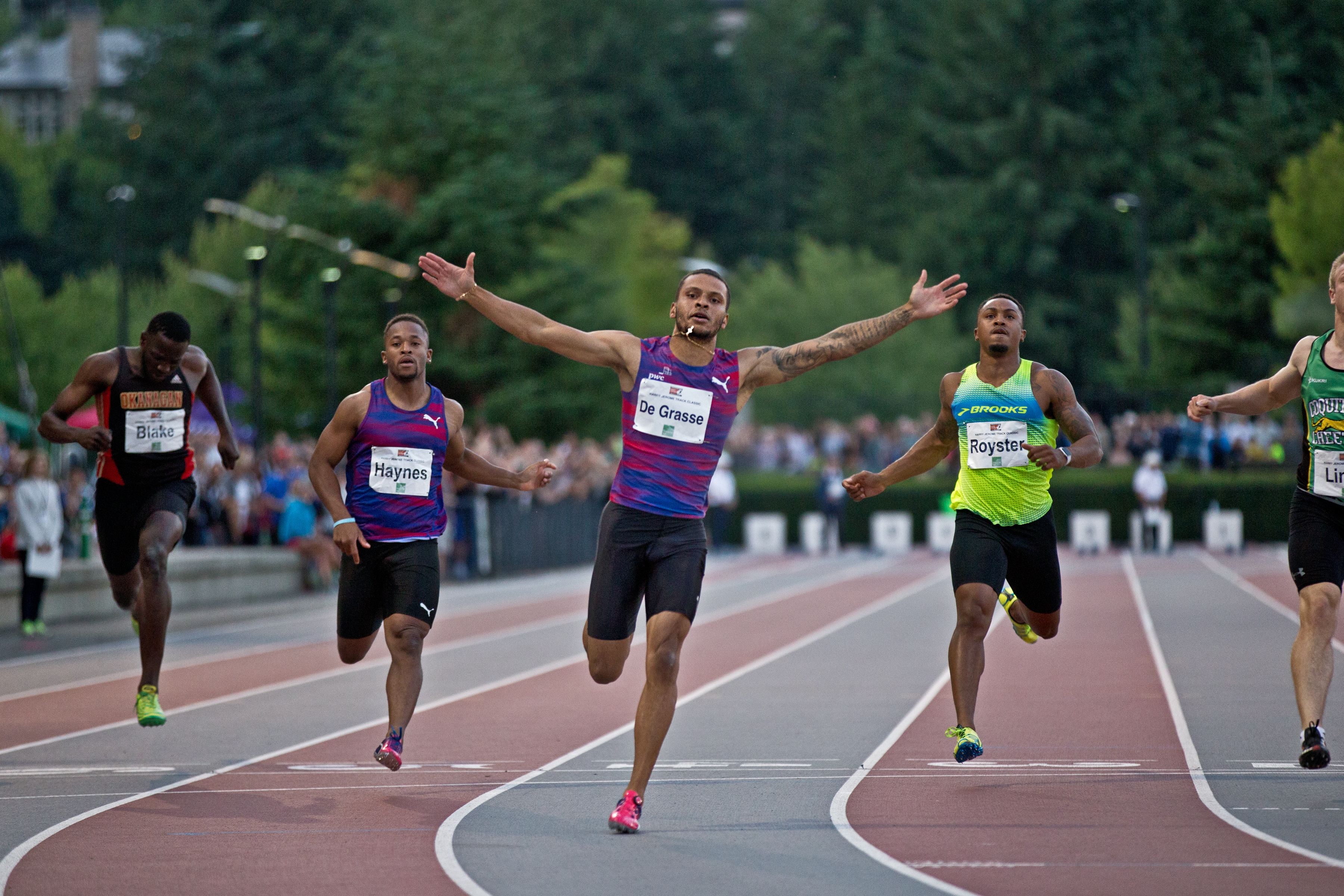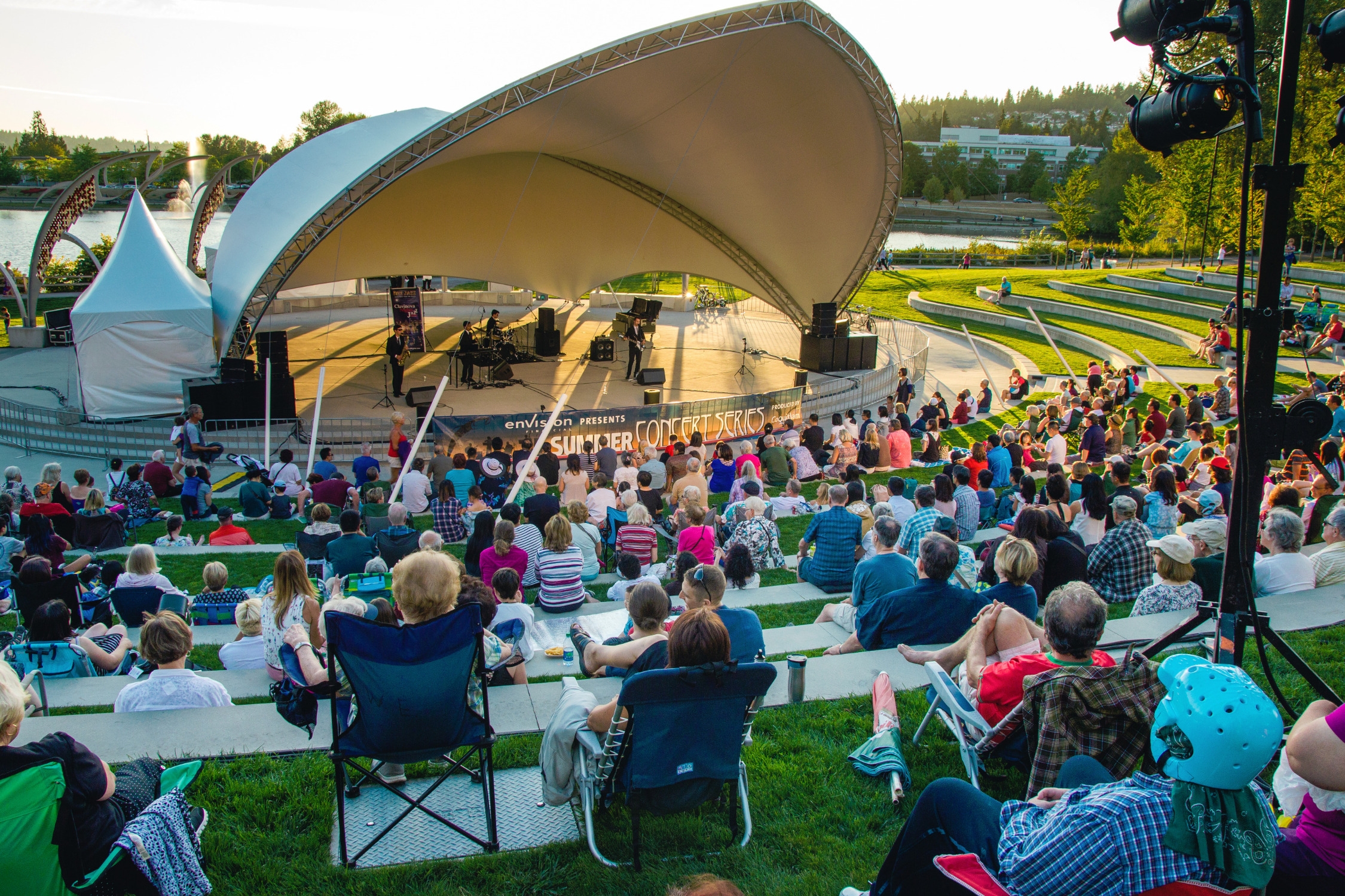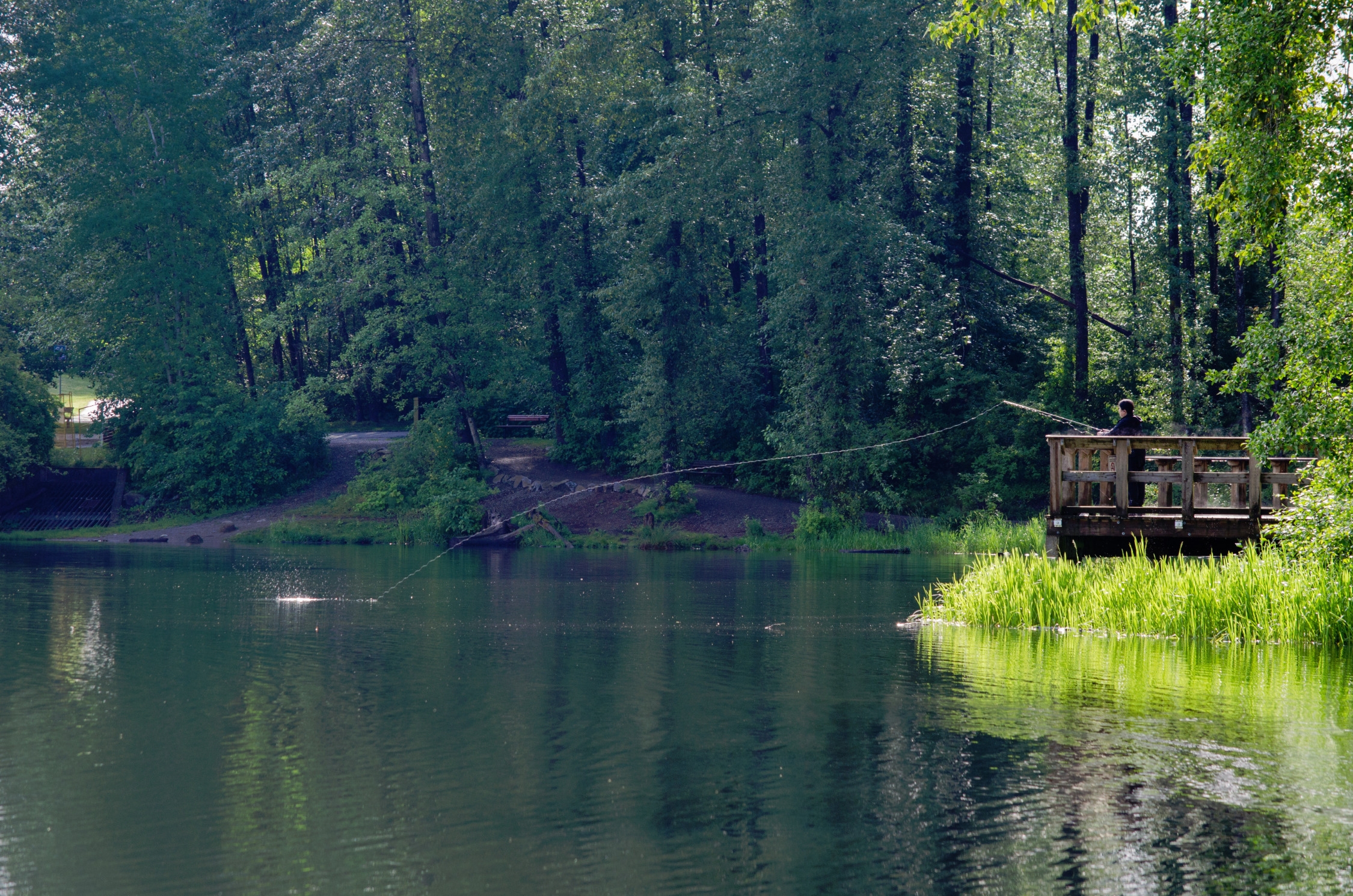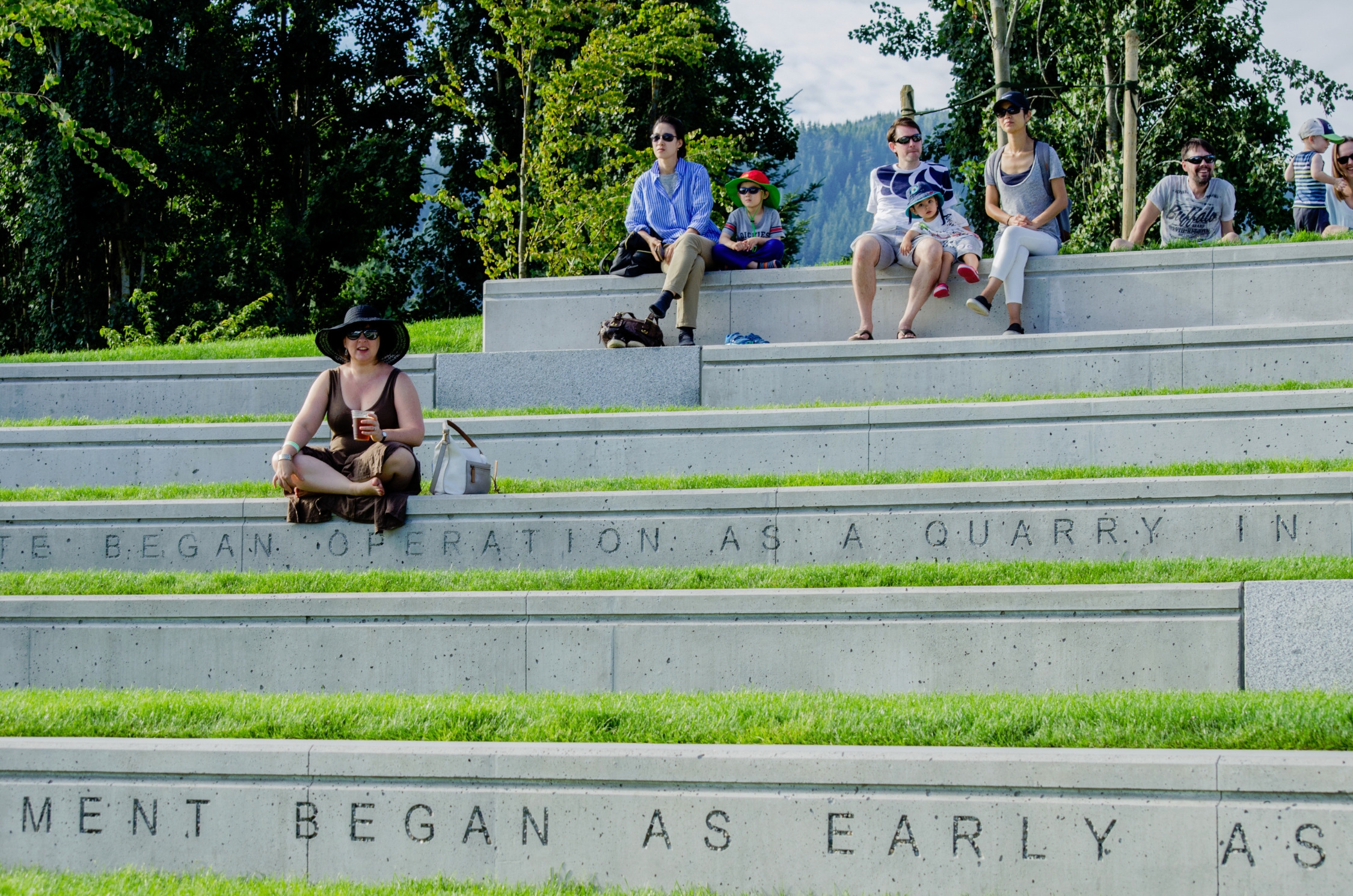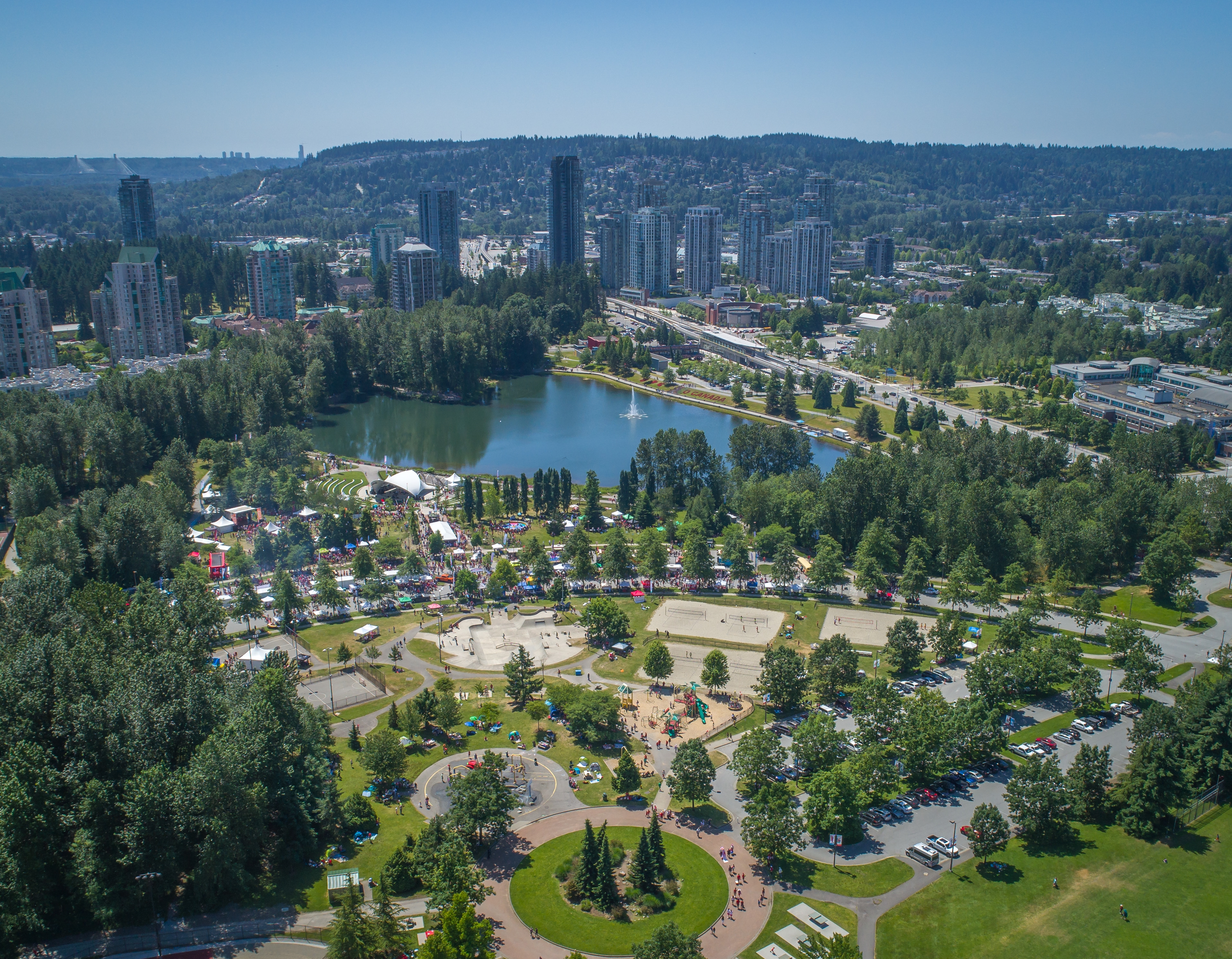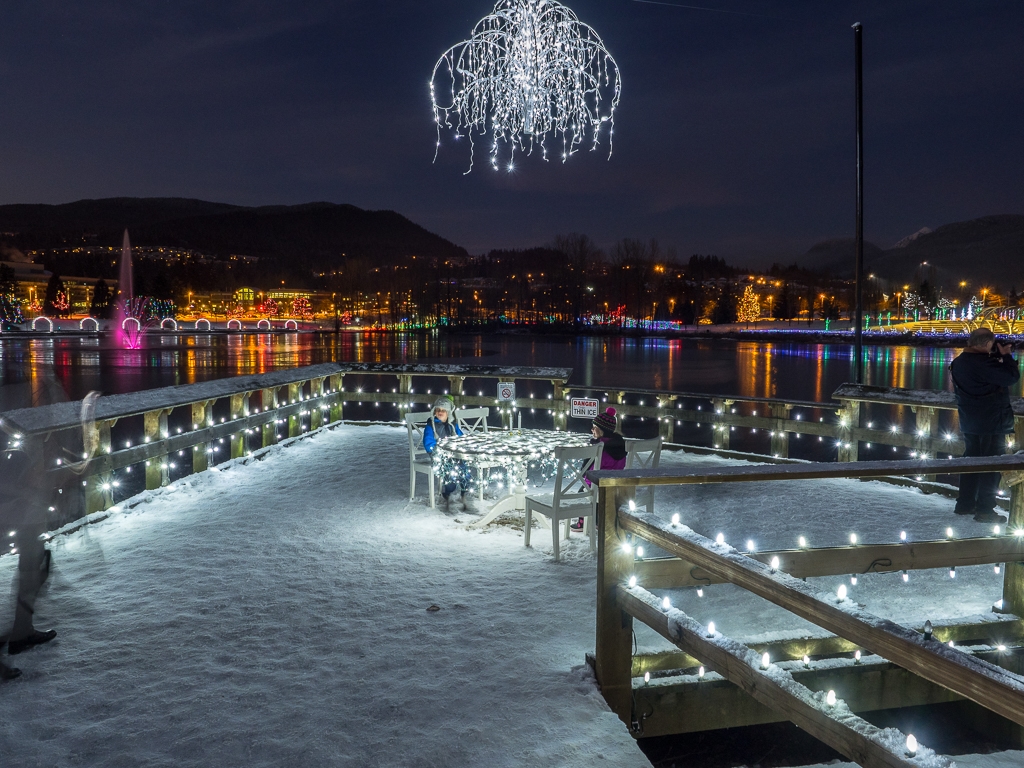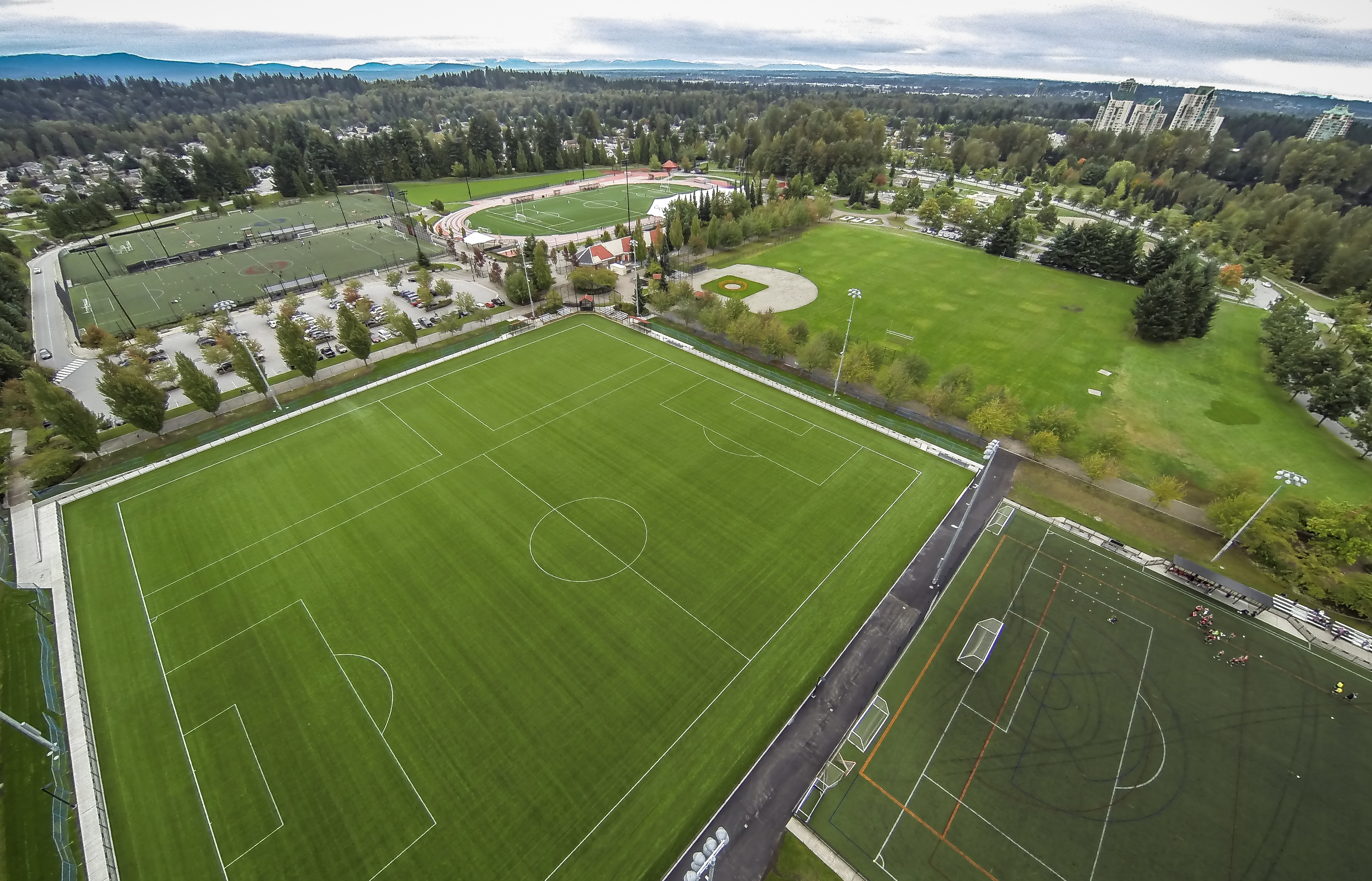 Town of Coquitlam, British Columbia
2017 Great Places in Canada Winner – Great Public Space
Jury Statement
Once the site of a gravel pit, Town Centre Park came to life when Lafarge Lake was donated to the City by the Lafarge company in the mid-1980s. Town Centre Park has since evolved into a city-wide destination park for residents and visitors of all ages, from Coquitlam and beyond. The recent addition of the outdoor performance plaza, which opened in 2016, helps to ensure the park comes alive with both passive and active uses throughout the year.  From its beginnings as a former gravel pit, this area has reinvented itself to become a focal point for the community and a close walk from downtown.  The jury recognized the many strengths of the park, including its everyday use, community focus, continued evolution, accessibility for multi-generational activities, and the significant role it already plays as the spirit and pride for the City of Coquitlam.
Introduction
Once the site of a gravel pit, Lafarge Lake was a manmade lake donated to the City by the Lafarge Company in the mid-1980s. To help the City achieve their vision of hosting the 1991 Summer Games, the surrounding land was contributed by the Province. The BC Summer Games, held in 1991, were a huge success.
Town Centre Park has evolved into a 42 hectare (103 acre) destination city-wide park, providing amenities for all ages:
Steps from the Evergreen Line terminus station adjacent to the park, and a few minutes' walk from the civic district, Town Centre Park is accessible by skytrain, bus, car, or pedestrian walkway.
The outdoor performance plaza opened on the eastern shore of Lafarge Lake in 2016, and naturally integrates with the design, flow and function of the park. The Plaza provides a flexible community-wide space for civic events, cultural performances, and casual year-round use. Artwork features have been incorporated into plaza design such as trellis salmon sculptures and inscribed seat wall faces with natural and cultural references to City history.
Community events are offered at the park year-round, including Kaleidoscope, a summer festival celebrating music, storytelling, theatre, and dance. This year, Canadian singer Bif Naked rocked the Plaza stage.
Opportunities for active play abound, with a BMX jump park, skateboard bowl, spray park, table tennis, foosball tables, playground with accessible features, and outdoor fitness equipment.
Nature lovers delight in picturesque mountain views on the loop trail surrounding Lafarge Lake. The lake is regularly stocked with rainbow trout, and people can be seen fishing, walking, and picnicking at the picnic tables.
Town Centre Park hosts Coquitlam's largest inventory of sport facilities, including Percy Perry Stadium, 5 lit synthetic turf playing fields, grass playing field, basketball court, roller hockey court, 3 baseball diamonds, 8 lit tennis courts, 6 sand volleyball courts, shot put, javelin and hammer throw areas.
Percy Perry Stadium is an outdoor stadium used for large-scale events such as the BC Highland Games, 55+ BC Games, and 2010 World Police and Fire Games.
One of the largest free outdoor winter light events in the Lower Mainland, "Lights at Lafarge Lake" is a magical display. The 100,000 light display feature wrapped its way entirely around the lake this year, leading visitors through 10 themed zones, including "O Canada," an ode to national pride. Caroling, free hot chocolate nights, and scavenger hunts encourage community participation.
Town Centre Park features wheelchair-accessible washrooms and a fully accessible performance plaza with barrier-free ramps and designated wheelchair pullout areas.
The Inspiration Garden connects gardeners with a focus on sharing knowledge about sustainable growing practices.
Town Centre Park is a place of destination, connection, evolution and celebration. The Park facilitates year-round activities, festivals, events and exhibitions that celebrate community pride, imagination and fun. The Park evolves in concurrence with its diverse community, providing high quality sports, recreation and cultural experiences for all ages, in present and into the future. Town Centre Park is the spirit and pride of the City of Coquitlam.